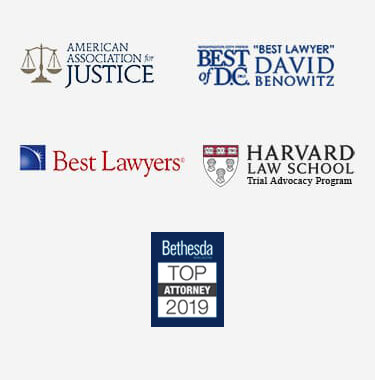 Leesburg Dog Bite Lawyer
Dog bites usually occur from dogs we know or those that live in our neighborhoods. This fact often makes for a complicated situation, since the very dogs that have caused us harm are often owned by friends, family, or neighbors.
Conflicted emotions may be running high at this time, but this does not negate the fact that you were injured and now may be suffering physical pain, emotional trauma, and financial loss. Recuperating expenses for your injuries after a dog bite does not always have to be confrontational. In fact, many homeowner and renter insurance policies cover expenses incurred from dog bite injuries.
The first steps taken after a dog bite injury are critical, and it is important to have the support of a capable personal injury attorney who could provide the knowledgeable guidance needed. Leesburg dog bite lawyers understand the delicate nature of most dog bite claims and can tactfully fight for what you deserve.
What Constitutes a Dog Bite Claim?
The term dog bite often elicits images of a small nip to the hand or arm, but the term dog bite is used to cover an array of attacks and injuries caused by a dog.
Dog bite claims can include:
Dog attacks on other animals: Dog owners can be held accountable when their dog injures or kills a domestic pet or livestock.
Unintentional attacks: Large friendly dogs can jump on joggers, postmen, and neighbors, knocking them to the ground. This type of incident can cause serious head, neck, and back injuries.
Severe injuries and mauling: Dog bites can cause injury to tendons, muscles, and bone and can often lead to infection. These types of injuries often result in hospital stays and long periods of recovery.
Minor bites: Even a loving puppy dog can inflict a wound unintentionally. However, if a minor injury was caused by a dog deemed to be aggressive at the time, it is important to contact a dog bite attorney. Taking action now may prevent a more severe attack in the future.
Regardless of the cause, those who suffer from a dog bite injury may have a right to compensation their medical expenses, loss of work time, and more. Contact a Leesburg dog bite lawyer who can evaluate a potential client's case to determine what compensation they are entitled to.
Virginia Dog Bite Laws
Virginia does not have specific laws when it comes to a dog that bites or attacks for the first time. The outcome of each case will vary depending on the circumstances and the evidence provided. However, a dog that bites for the first time may be found by the courts to be a dangerous dog. When a dangerous dog bites again, Virginia takes this very seriously.
A Leesburg dog bite attorney can investigate a potential claim to determine if the dog has bitten or attacked another person in the past. Virginia Code Section §3.2-6540 explains that owners of dangerous dogs must register their dogs with the town and follow strict requirements to keep others safe. Owners of dangerous dogs can face severe penalties if they do not adhere to the requirements or if their dog bites again.
Contacting a Leesburg Dog Bite Attorney
If you or a loved one suffer from a dog bite, you need the help of a dog bite attorney who understands that any type of dog bite attack is devastating.
Whether you choose to file a lawsuit or need of advice for other options, a Leesburg dog bite lawyer could personally evaluate the factors of your case to determine a course of action for the best possible outcome.