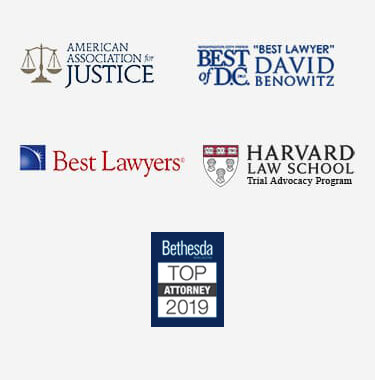 Leesburg Pedestrian Accident Lawyer
Overall, pedestrian accidents are accidents that involve people who are walking or running on foot. What makes these types of accidents different from all other types of vehicle-related accidents is that pedestrian accidents result in a wide variety of different types of injuries and physical damage as well as different types of circumstances in which they occur.
Pedestrian accidents often happen in a blur and the involved parties may not remember exactly what led to the accident. Additionally, certain evidence may be destroyed such as evidence from the intersection, a person's memory if they lose consciousness or other important evidence that is needed to consider whether or not the driver or the pedestrian was at fault or contributed to their own demise. In addition to these factors, pedestrian accidents also tend to be very serious and involve a very serious measure of damages. Anytime a several thousand pound motor vehicle hits a much smaller person, the results could be catastrophic.
For these reasons, those who have been injured in pedestrian accidents due to the negligence of another person should consult with a Leesburg pedestrian accident lawyer as soon as possible. An injury lawyer in Leesburg understands how financially, physically, and emotionally damaging these types of accidents can be due to another person's act of negligence and can help you seek financial compensation for both the medical bills incurred, as well as lost wages, or even pain and suffering that the injured has faced.
Common Aspects of Pedestrian Accidents
Some things that are unique in pedestrian accidents are the ways in which the motor vehicle insurance carrier is going to defend against someone with liability issues. There are some liability issues in pedestrian accidents including different ways the contributory negligence may play a part that do not necessarily arise in the motor vehicle context and therefore warrant the attention of a pedestrian accident lawyer in Leesburg.
Additionally, there is also the unique aspect of very serious injuries from minor impacts of the motor vehicle. Oftentimes, in trying to evaluate the seriousness of an accident between two motor vehicles, the at-fault carrier is going to look at the amount of property damage to the motor vehicle.
While in a pedestrian accident, there can certainly be a case where the motor vehicle suffers very little damage but the pedestrian suffers catastrophic injuries. Even in cases with significant damage to the motor vehicle, the pedestrian may only suffer modest injuries. These unique issues make it extremely important that a Leesburg pedestrian accident lawyer is contacted as soon as possible.
Bike vs. Pedestrian Accidents
Bicycle accidents tend to occur in different ways than pedestrian accidents and while both often occur at controlled and uncontrolled intersections, bike accidents are not uncommon where a cyclist was actually at fault for taking more aggressive action than they potentially should have.
Additionally, bike accidents sometimes happen away from intersections where a cyclist is simply using the side of the road.  For example, a motor vehicle fails to share the lane and an accident happens as a result.
Damages in Pedestrian Accident Cases
Damages in Leesburg pedestrian accident cases are very similar to the damages in other types of personal injury cases. There are types of special damages including the loss of wages, medical expenses, and general damages that compensate the person for the injuries sustained, pain and suffering, loss of time with their family, and the loss of times they enjoyed doing things in their life. For pedestrian accident cases, special damages, particularly the injury expenses, are often extreme. Whenever a person is struck by a several-thousand-pound vehicle, they may have severe injuries that require hospitalization and follow-up care.
There is a practical cap on damages to the extent that the person involved in a case may not have an excess coverage. In addition, there is a cap on punitive damages in a variety of cases. However, there is usually not a hard cap on the cases in Virginia.
Punitive Damages
Punitive damages are not common in pedestrian cases. Typically punitive damages are only available in Virginia for acts by the tortfeasor that are done with such a reckless disregard for the safety of another or they are considered malicious. In this circumstance, punitive damages send the message to the wrongdoer that their actions cannot be tolerated. However, punitive damages are not available in the vast majority of ordinary damage cases.
The two contexts in which the punitive damage may be available in the pedestrian accident case include a DUI where the driver had a blood alcohol concentration level of more than 0.15 percent and a punitive case where the person was intentionally or so recklessly driving that injuries to the pedestrian were inevitable.
Statute of Limitations
In Virginia, the statute of limitations for the vast majority of personal injuries resulting from an accident is two years from the date of the accident. There may be specific facts or circumstances that increase the two-year statute of limitations. However, for the vast majority of cases, the statute of limitations is two years from the date of the injury.
Benefit of a Lawyer
Typically pedestrian accidents that involve lawyers do involve quite serious injuries including major lacerations, head injuries including traumatic brain injuries, and broken bone and fractured limb. An experienced Leesburg pedestrian accident attorney understands the unique context and circumstances of pedestrian accidents and will work as your advocate, so that you might be able to gain the best possible outcome.