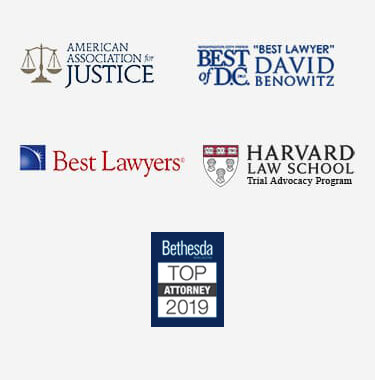 Leesburg Motorcycle Accident Lawyer
All motorcyclists must undergo special training and licensing to legally share the road with other vehicles. Although the rules and regulations may vary slightly from state to state, the intention behind motorcycle training is to keep everyone on the road safe.
Whether your accident was caused by a motor vehicle, hazardous conditions, or even a mechanical failure, chances are the incident was due to the negligence of another.
Leesburg motorcycle accident lawyers are equipped with the knowledge necessary to identify who may be responsible for your collision and what compensation you may be entitled to. Discuss your case with a practiced personal injury attorney as soon as possible.
What are the Dangers of a Motorcycle?
The Virginia Department of Transportation has recognized the numerous road hazards that motorcyclists face. As a result, they have made extra efforts to identify potential hazards with signage or repair those conditions that could be catastrophic for a motorcycle.
Unfortunately, motorcycle accidents still occur, and motorcycle accident attorneys know that those who ride motorcycles must do so defensively.
Virginia Statute of Limitations
When it comes to filing a claim, Virginia has time limits that could affect a person's ability to file a lawsuit. For those injured in a motorcycle accident, a claim should be filed within two years of the incident or two years after the discovery of the injury.
However, claims involving damage to personal property may be filed within five years of the damage done. A Leesburg motorcycle accident lawyer can evaluate a potential client's circumstances, so they do not miss an opportunity to file a claim.
Impact of Pure Contributory Negligence
If a motorcycle accident case goes to trial, the court will require evidence to determine how much the plaintiff and the defendant contributed to the accident. Unfortunately, if the plaintiff is to receive monetary compensation for injuries and medical expenses, the defendant must be found 100 percent at fault.
For example, a motorcyclist collided with another vehicle and was injured in the accident. During the trial, the court determined that the plaintiff was not wearing the protective eyewear that Virginia requires all bikers to wear.
Because of this, the motorcyclist's vision was obstructed and was, therefore, found to be ten percent responsible for causing the accident. Since the motorcyclist was found to be somewhat responsible, they cannot collect compensation for their injuries.
What is a Counterclaim?
The defendant in a motorcycle accident case has a right to file a counterclaim. In fact, there are very few restrictions placed regarding this, and the defendant can ask for any amount of compensation for any reason. However, Virginia Court Rule 3:9, explains that counterclaims must be filed within 21 days after notification of the original claim and a response to the counterclaim must be submitted by the plaintiff within 21 days.
Although Virginia has strict deadlines, procedures, and court requirements, a Leesburg motorcycle accident lawyer could help make sure all paperwork is filed on time. Motorcycle attorneys understand that the burden of proof is often on the shoulders of the motorcyclist and could help to prove liability by gathering the necessary accident and injury evidence the courts will need. For example:
Police reports and medical records
Tickets issued to the defendant
Photos of the scene of the accident and injuries
Names, addresses, and phone numbers of any witnesses and what they saw
Proof of lost income and medical bills
How a Leesburg Motorcycle Accident Attorney Can Help
If you suffer from motorcycle accident injuries, you need time to emotionally and physically mend. Handling insurance companies and filing paperwork can leave anyone exhausted and frustrated. Those suffering from motorcycle accident injuries may feel as if the road to recovery is nowhere in sight.
It is time for an advocate that can help you find the road to a new beginning. A Leesburg motorcycle accident lawyer can provide you with the attention, knowledge, and service required to give you a chance for the compensation you deserve. Call a Leesburg motorcycle accident lawyer.