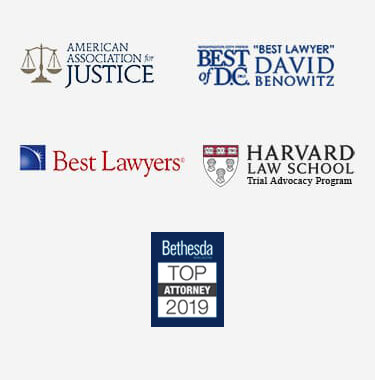 Leesburg Workers Compensation Lawyer
Being injured on the job can be disheartening. Few things are as frustrating as finding yourself unable to provide for your family because you were hurt while working. While many employers are supportive – at least initially – an unsupportive employer can make a bad situation worse. Regardless of whether your employer seems helpful, you should consult with an experienced Leesburg workers compensation lawyer as soon as possible if you have been injured on the job. An injury attorney in Leesburg will be able to review your case and help you fight for the compensation you deserve.
Price Benowitz LLP does not handle workers' compensation cases in Virginia, but we can help you find a Leesburg workers' compensation lawyer who does.
Virginia Workers Compensation Commission
Workers compensation law is handled differently depending on the jurisdiction in which you work or reside. Under Virginia Code 65.2-201, the Virginia Workers Compensation Commission oversees all workers compensation claims in Virginia. In many cases, if you have been hurt while on the job, your only avenue to recover damages associated with your injury is to file a claim through the VWCC.
One of the major benefits to employees of Virginia workers compensation law is that the injured worker does not need to establish that the employer acted negligently or was at-fault in causing the accident. Rather, the injured employee need only establish that the injury occurred at work or while performing work-related duties and that those duties were the cause of the injury.
Your Leesburg workers compensation lawyer will be familiar with the VWCC process and can be your advocate before the commission.
Statute of Limitations            
In Virginia, there is a two-year time limit for filing a workers compensation claim with the commission in almost all work injury cases. You have to file your claim within two years of the date of your injury, even if you did not discover your injury until much later. However, if you have a work-related disease that did not appear right away, the time limit may not begin to run until you should have discovered the disease, but this exception only applies to a few kinds of work-related diseases. To be on the safe side, consult your Leesburg workers compensation attorney as soon as possible.
Even more stringent than the two-year statute of limitation is the requirement that you notify your employer of your injury or disease within 30 days. Failure to adhere to these time-limits may prevent you from recovering the full value of your medical expenses or lost wages. That is why it is so important to seek legal counsel immediately.
Voluntary Payments
Some employers are more supportive of employees who suffer workplace injuries than others. In fact, some employers or their insurance companies will voluntarily offer workers compensation payments to employees immediately following an accident. Unfortunately, what may initially seem to be a generous show of support for an injured employee can actually serve as a delaying tactic, tricking the employee into thinking that since his medical costs are being paid, there is no need to file an official workers compensation claim. In some circumstances the company may then stop paying once the two year time limit has run, leaving the claimant in a position where they risk being barred from further benefits.
In order to protect your rights to recover your lost wages and medical expenses related to your workplace injury, consult with an experienced Leesburg workers comp lawyer right away.