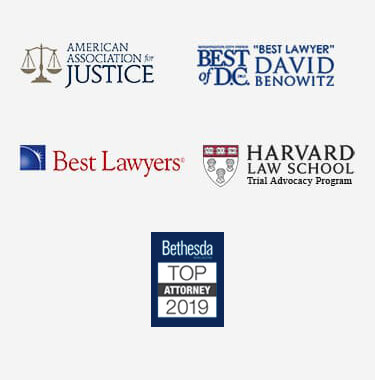 Fauquier County Wrongful Death Lawyer
When a person dies because of an accident, it is tragic for family and friends, but it is not necessarily a wrongful death. Wrongful death occurs when someone – the decedent – dies because of the reckless or negligent actions of another. A Fauquier County wrongful death lawyer cannot bring a loved one back to life, but they can work hard to ensure those left behind receive compensation for the loss. Speak with a compassionate and capable personal injury attorney that could fight for you.
Common Causes of Wrongful Death
While every situation is unique, there are certain causes of wrongful death that occur quite frequently. These include:
Motor vehicle accidents
Medical malpractice
Defective products
Violent crime
Birth injuries
Occupational hazards
 Proof of Wrongful Death
It is necessary for the plaintiff, the party filing the wrongful death lawsuit, to prove that the defendant – the individual or entity accused of responsibility for the death – acted in a reckless or negligent manner. Such proof includes proving exactly how the decedent died. The plaintiffs must show how a defendant breached a duty to the decedent.
For example, if someone dies in a motor vehicle accident after a crash with a drunk driver, that driver breached a duty not to drive after consuming enough alcohol to become legally drunk.
 Damages in Wrongful Death Cases
The family of the decedent in a wrongful death lawsuit may receive damages relating to their loved one's death. These damages include:
Funeral and burial expenses
Medical expenses
Damages for the money the decedent might have earned had they not died prematurely.
Personal Injury and Wrongful Death
In Virginia, the circumstances for bringing a wrongful death claim are similar to those needed for bringing a personal injury claim. Unfortunately, it is not unusual for someone who was badly injured and brought a personal injury suit to die from their injuries before the suit is decided, and their estate must then file a wrongful death suit instead of the personal injury claim.
Process of Building a Wrongful Death Claim
A Fauquier County wrongful death lawyer could do everything within their power, in order to receive fair compensation. If the information is unclear, they could establish whether the decedent experienced pain and suffering prior to death. Even if it appears a person died instantly, medical experts can testify as to how long the individual may have suffered before passing.
The attorney could establish the decedent's normal life expectancy had the wrongful death not occurred and the person's expected work history. Beyond the loss of the decedent's earnings, they could look into the types of services the person performed for their family, and how much the replacement costs entail.
For example, if the decedent did not work, but stayed at home caring for children while the spouse worked, they can determine how much it would cost to hire someone to provide childcare. While most cases are settled, a determined wrongful death attorney will not hesitate to go to trial, if necessary.
Virginia Statute of Limitations
Under Virginia statute § 8.01-244, the personal representative of the decedent's estate must file a wrongful death claim within two years of the death date. If not brought by that date, the suit cannot be heard in court. Ideally, a wrongful death claim should move forward as soon as possible.
What a Fauquier County Wrongful Death Attorney Can Do For You
If a loved one has died due to the negligent or reckless actions of another party, you need the services of an experienced Fauquier County wrongful death lawyer. Call the office today and arrange an appointment for a free initial consultation.