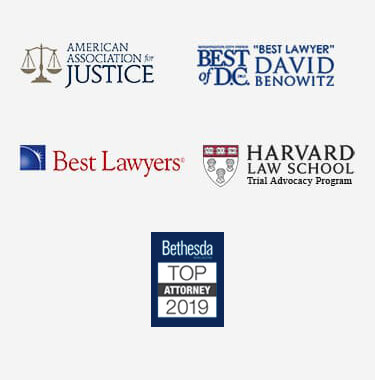 Fauquier County Truck Accident Lawyer
The idea of a giant rig plowing into your smaller vehicle is the stuff of nightmares, but unfortunately, far too many victims are dealing with the consequences of such terrible accidents. The injuries suffered are often catastrophic. Not only is a truck accident victim fighting for his or her life, but they cannot work, and the medical bills and other expenses are piling up.
A Fauquier County truck accident lawyer can help you receive the right amount of compensation for your injuries from the trucking company's insurer. Do not speak to the insurance company before consulting with a skilled personal injury attorney.
Virginia Truck Accident Statistics
Unfortunately, truck accidents are far too common in the Commonwealth. In 2017 alone, 12 people were killed in Virginia in large truck crashes, and 330 people were injured. The actions by the truck driver resulting in the crash were, in order:
Improper lane changing
Following too close
Improper turn
Speeding
Failure to yield
Avoiding another vehicle
Hit and run
Improper backing
Illegal or improper parking
Improper passing
Running through traffic control, such as a light or stop sign.
Other Truck Accident Causes
Some truck accidents occur because the cargo is not secured correctly, is overloaded, or the truck is not properly maintained. When a truck accident results from overloading, liability extends not only to the trucking company but to the party responsible for overloading the rig. Overloaded trucks more frequently experience blown-out tires, jackknifing, rollovers, cargo flying out of the vehicle and injuring other motorists, and a decreased ability to stop.
Road conditions also play a role in truck accidents. Besides weather situations, such as ice, snow or heavy rain, poor road maintenance may contribute to a truck accident.
While some truck drivers may get behind the wheel while under the influence of alcohol or other drugs, the pressure of getting a load to its destination on time causes many truckers to stay on the road when they should get rest. An experienced Fauquier County truck accident lawyer could
Truck Accident Injuries
Many people do not survive a truck accident experience. For those who do, their injuries may prove permanent and life-changing. Many truck accident victims require special care and accommodations for the rest of their lives. The most common serious truck accident injuries include:
Traumatic brain injury
Multiple fractures
Severe burning
Amputations
Paraplegia
Blindness
Hearing loss
Quadriplegia
Internal injuries
If a victim dies as a result of a truck accident, the family may move forward with a wrongful death suit. Those who survive their injuries may not work again or cannot work in their previous field. Even if they do recover, it is likely after months or even years of hospitalization and rehabilitation.
How a Fauquier County Truck Accident Attorney Can Help
A Fauquier County truck accident lawyer knows how to conduct a proper truck accident investigation. This includes interviewing witnesses, reviewing police reports, inspecting truck maintenance records and using experts to determine what caused the accident and why it happened.
The attorney could also deal with exactly who is liable for the conditions leading up to the crash. We fight aggressively for those who are severely injured, and work hard for them to receive the compensation they deserve. Most cases are settled, but an attorney may go to court if necessary.
If you or a loved one has been seriously injured in a truck accident, you need the services of an experienced Fauquier County truck accident attorney. Call today and make an appointment. A capable truck accident attorney will review your case and advise you of your options.