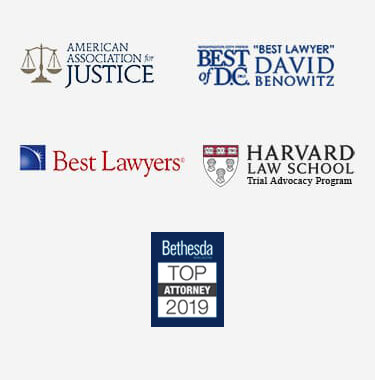 Fauquier County Nursing Home Abuse Attorney
Trusting a nursing home with the care of your cherished relative is one of the most important decisions you can ever make, and having that trust betrayed is devastating. If you suspect or have evidence that a loved one has suffered at the hands of nursing home staff, please call a Fauquier County nursing home abuse lawyer as soon as possible.
Senior citizens deserve the utmost respect, regardless of their current physical or mental condition. Yet, all too often, those entrusted with the care of vulnerable seniors exploit these nursing home residents' difficulty communicating or inability to defend themselves.
When residents are unable to report abuse, or their allegations are sometimes not taken seriously, nursing home management and staff can cut corners, skirt safety regulations, take out frustrations on helpless victims, and even coerce resident compliance through threats and harmful physical force. Those residents suffering from dementia or mental decline are especially defenseless.
How A Fauquier County Nursing Home Abuse Lawyer Can Help
If you believe your loved one may have been a victim of nursing home abuse, you do have recourse. A Fauquier County nursing home abuse lawyer can help guide you through the process of pursuing compensation for your loved one's injuries and suffering, and seeking punitive damages from an abusive nursing home, in hopes of deterring future bad conduct.
Types of Nursing Home Abuse
Abuse takes many forms. Verbal abuse involves threatening, name-calling, mocking, inappropriate joking, unwelcome personal comments, harassment, belittling, humiliating, laughing at, or singling out a resident for ridicule.  Although a Fauquier county nursing home abuse attorney can give you a more thorough explanation of the details, below are a few of the most common types of abuse that nursing home residents often face.
Physical abuse can include pinching, hitting, punching, slapping, beating, striking, restraining, biting, hair-pulling, scratching, and other forms of abuse. Medical abuse is a form of physical abuse that involves withholding necessary medical care or medication, possibly as punishment or a form of control. It can also involve overmedication and inappropriate sedation, used to control residents and keep them compliant.
Sexual abuse includes sexual contact between residents and staff, whether consensual or not. Because many residents who suffer from certain conditions lack the capacity to consent to such contact, sexual contact between staff and residents could constitute sexual abuse, whether the resident appeared to consent or not. Fondling, sexual touching, sexual photography, sexual comments or advances, forcing a resident to view pornography, and pressuring residents to engage in sexual contact with one another are all forms of sexual abuse that should be reported immediately.
Sometimes, it's difficult to tell which particular category a certain instance or pattern of abuse may fall under.  This is where a Fauquier County nursing home abuse lawyer can help–conducting a thorough investigation to identify all types of abuse and illegal misconduct that may apply to a given situation.
Signs and Symptoms of Potential Nursing Home Abuse
If you are concerned that your loved one may be suffering from abuse while in the care of a nursing home, there are several signs to be on the lookout for.
Signs of abuse of nursing home residents may include bruises in different stages of healing or in soft tissue areas not typically injured, strap or restraint marks, sexually transmitted infections, extreme depression, crying, combativeness, withdrawal, new-onset anxiety or fears, over medication, or extreme dislike of a particular staff member.
If you notice any of these signs, or other worrisome behaviors from your loved one, a Fauquier County nursing home abuse attorney can advise you regarding the legal process of reporting and investigating potential abuse.