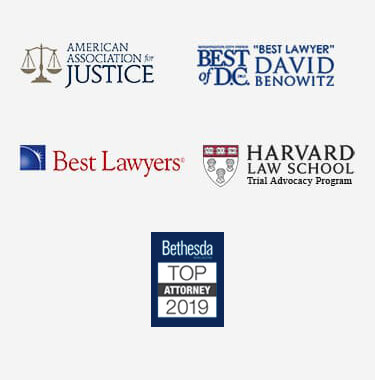 Fauquier County Product Liability Attorney
Product makers have a duty to make sure that the items they put into the marketplace are safe for consumers to use. However, despite regulations to ensure product safety, many people in the U.S. are hurt each year while using common household products. If you or a loved one have been hurt due to a dangerous or defective product contact a Fauquier County product liability lawyer to learn about your legal options.
Product Makers Can Be Liable for Damages
A Fauquier County product liability lawyer can explain your rights as the product makers in the chain of distribution for the item may be responsible for covering some or all of your associated costs, including medical bills, recovery, lost wages from missed work, and pain and suffering, and you may even be awarded punitive damages if the product maker's negligence was especially egregious.
Every entity that contributed to the making, selling, or marketing of a product can be held liable for their part in putting a dangerous or defective item in the hands of consumers. This includes product manufacturers, component manufacturers, assemblers, designers, wholesalers, retailers, and even marketers.  Depending on the type and number of defects present, more than one entity may be liable.
Types of Product Defects
Design Defect
Manufacturing Defect
Marketing Defect
There are three common types of product defects. A design defect occurs before the product was ever created, and involves a flaw inherent in the very conception of a product. A manufacturing defect occurs during production and involves a flaw caused by a machinery malfunction or assembling mistake, for instance. A marketing defect can occur when a product is marketed inappropriately, is misrepresented, lacks a warning label or is mislabeled, or contains inadequate instructions.
 Virginia's Unique Product Liability Laws
Because Virginia's laws governing product liability are different from those of most other states, it is important to make sure you consult with an experienced Fauquier County product liability lawyer who understands the unique nuances.
The majority of states apply a special "strict-scrutiny" standard to product liability cases. That means that injured parties seeking compensation need only prove that a product was, in fact, dangerous or defective, but not that someone in the chain of distribution was negligent, in order to obtain damages.
States that have strict-liability, which is the majority view across the nation, have adopted the rationale that because consumer safety is so important, manufacturers and sellers must be deterred from cutting corners during the production process, or making decisions that could result in harm to product users. The General Assembly and the Virginia court system has declined to extend a strict liability rule to Virginia products liability cases. Even with this caveat, it is still possible to proceed if you or a loved one were injured by a dangerous or defective product.
Consult with an Experienced Fauquier County Product Liability Lawyer
While strict-liability standards do make it easier for injured consumers to recover damages from a product maker, it is possible to recover compensation in a product liability claim in Virginia by proving that a manufacturer or seller was negligent.
If you were injured by a dangerous or defective product, your experienced Fauquier County product liability lawyer will examine the facts of your case and determine whether you may be able to establish that someone in the chain of distribution acted negligently.