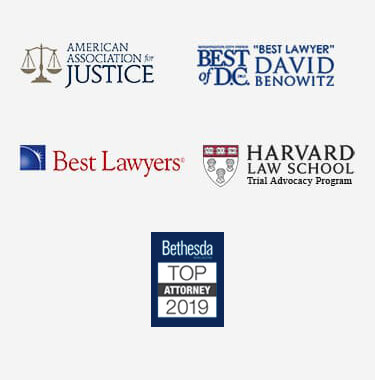 Fauquier County Slip and Fall Attorney
Slips and fall incidents, which often include tripping instead of slipping, are the second leading cause of fatal accidents after motor vehicle crashes.  If you have been injured in a slip and fall or trip and fall and believe another party's negligence was responsible for your accident, a Fauquier County slip and fall lawyer can help. To schedule a free consultation with an experienced Fauquier slip and fall attorney, call our law firm immediately. Our personal injury practice group can help you explore your options for filing a personal injury lawsuit against those whose negligence caused your accident.
Where Do Slip and Fall Accidents Occur?
Slip and fall and trip and fall accidents can occur anywhere, but are most common in retail and commercial settings. Workers, consumers, and members of the public can easily slip on wet or poorly maintained floors, or trip over debris.Places where spills often occur, like restaurants or supermarkets, have frequent slipping accidents.  Industrial or commercial settings where liquid, steam, chemicals, and debris are regular parts of daily business also promote slip and falls as well. Stairwells, walkways, sidewalks, parking lots, bathrooms, entryways, porches, decks, lobbies, and waiting rooms are all common locations on properties where slip and fall and trip and fall accidents often occur. As a Fauquier County slip and fall lawyer can tell you, the strength of one's case will depend largely on the location and circumstances of the incident.
Properties that are not adequately maintained also produce a disproportionate number of slip and fall or trip and fall accidents. Loose flooring, decaying wood, icy common areas, poorly lit premises, and inadequate cleaning practices all create slip and fall hazards. Even property that is cleaned frequently can be hazardous if mopped floors remain wet for extended periods, cleaning agents are too slippery, or public warnings are not posted.
Tips for Preserving Your Slip and Fall Claim
If you have been injured in a slip and fall or trip and fall accident, you may be eligible to obtain compensation for your injuries and other costs. However, liability for slip and fall accidents can be hard to prove, as there are specific requirements for proving liability and fault for a slip and fall accident, and insurance carriers aggressively defend these cases in Virginia.
Taking Photographs
Proving your claim is much easier if you have documented and preserved some evidence. One way to document your fall is to take pictures of the scene of the accident. Try to photograph the location where you fell, and also what you slipped on or tripped over. When photographing the scene, make sure to capture the larger picture. If no signs were posted warning consumers of wet floors, for instance, you will want to capture the area surrounding your fall and show that no signage was present.
Preserving Your Clothing and Shoes
If possible, try to save the clothing and shoes you were wearing at the time of the accident in an airtight bag. Liquid stains and debris on your clothing may be evidence of what caused you to slip. Scuffs on your shoes, and tears in your clothing can show how hard you fell or how far you slid. If you were cut in the process of falling, any blood on your clothing is also evidence that can help your claim.
Aggressive Fauquier County Slip and Fall Lawyers
A Fauquier slip and fall accident attorney can advise you of your rights if you are injured by tripping, slipping, or falling on someone else's property. If the property owner's actions were negligent, you may be able to obtain compensation for your medical bills, lost wages, and pain and suffering.  Though they are defended aggressively, an experienced Fauquier County attorney can evaluate your case and help you determine your rights as a victim of another's negligence.
Call our law offices today to learn how you may pursue compensation for the pain, suffering, and medical expenses that you have endured as a result of your injuries.