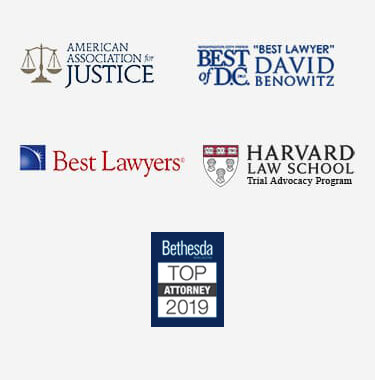 Fauquier County Motorcycle Accident Lawyer
Riding a motorcycle offers an incomparable feeling of freedom, but it is an activity full of with inherent risks. Because motorcyclists are not protected by the metal shell of a car, even minor crashes can produce tragic consequences.
Unfortunately, motorcycle deaths have risen in Virginia in recent years. In 2017, 107 people died in motorcycle accidents in the state – a nearly 50 percent increase over the previous year.
If you survive a motorcycle crash, it may take you years to recover completely, and you may suffer permanent impairment. A Fauquier County motorcycle accident lawyer could work diligently to get you the compensation you deserve for your injuries. Contact an adept personal injury attorney and know that you are in good hands.
Motorcycle Accident Causes
Although the motorcyclist may prove partially or fully responsible for some accidents, most of the time motorcycle and automobile collisions occur because the driver of the car is simply not paying attention. Often, the driver or their vehicle is not injured or damaged, while the motorcyclist is either killed or seriously hurt. Major causes of motorcycle accidents include:
Speeding
Head-on collisions
Changing lanes – the driver does not see the motorcycle
Left-hand turn – the driver does not see the motorcycle
Rear-ending – the driver crashes into a motorcycle stopped at a traffic light or stop sign
A person in a parked car opens the door onto the road without checking to see if a motorcycle is passing
Serious motorcycle accidents are even more likely to happen at night when the visibility for both the driver and cyclist is not as good as during daylight hours. While a collision with a motor vehicle is the most frequent type of motorcycle accident, cyclists are especially vulnerable to road conditions. For example, hitting a pothole may inconvenience the driver of a car, but it may kill a motorcyclist. Towns and counties may prove liable for poorly maintained roads, depending on which government entity is responsible for a particular roadway.
Common Motorcycle Injuries
Those lucky enough to survive a motorcycle crash may have to deal with severe injuries. The most common type of injuries incurred in such crashes include:
Traumatic brain injury
Quadriplegia
Paraplegia
Multiple fractures
Serious burns
Loss of limbs
Internal organ damage
Muscle damage
Victims may require long-term stay in hospitals, rehabilitation or nursing home facilities. Some may need lifelong care, while others may never return to work or can no longer perform the job they had prior to the accident. A qualified Fauquier County motorcycle accident lawyer could help an accident victim recover compensation for their injuries.
Consulting a Fauquier County Motorcycle Accident Attorney
Compensation for a motorcycle accident cannot restore a crash victim's damaged mind or body, but it can mean that the victim needs are met, and they receive the care required. A Fauquier County motorcycle accident lawyer can investigate all aspects of the case, including interviewing witnesses and reviewing the circumstances of the accident.
An experienced attorney may know the fair amount of compensation a client should receive for the types of injuries suffered. While most cases are settled, a determined attorney may not hesitate to go trial if the other party's insurance company will not agree to a just settlement.
If you or a loved one has been seriously injured in a motorcycle accident, you need to discuss your case with an experienced Fauquier County motorcycle accident attorney. Call today for a free consultation.