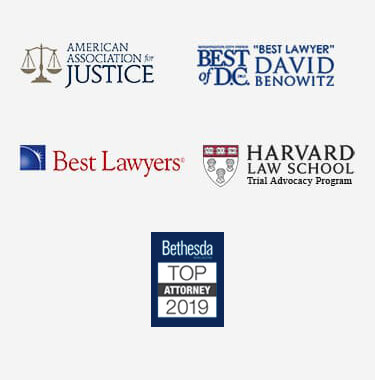 Fauquier County Medical Malpractice Attorney
If your doctor's actions when treating you fell below the standard of care appropriate in his or her medical field, and you were injured as a result, you may have a claim for medical malpractice. These sorts of claims can help you to receive compensation for things like pain and suffering, lost wages, and medical bills, but the process of filing a claim can be long and complicated.  When you're in need of guidance or advocacy, a Fauquier County medical malpractice lawyer can work with you to attain the settlement you deserve.
Medical Malpractice in Fauquier County
Personal health is fragile, and without the utmost in medical care, a simple injury or illness can worsen to a terminal or debilitating status.  A health care provider who fails to properly treat a patient due to professional negligence or preventable medical error, causing a patient's health to worsen, may be guilty of medical malpractice.
When a patient seeks treatment yet still finds himself or herself in a dire medical situation, he or she can hold the responsible medical professionals or entities liable by consulting with an experienced Fauquier County medical malpractice attorney.  If you or a loved one is suffering because of medical malpractice or medical negligence, you have the right to seek compensation for the trauma you have endured.
Aggressive Fauquier County Medical Malpractice Lawyers
When you seek medical care for an injury or health condition, you expect your health care professional to provide you with nothing less than a standard professional level of care.  You hope that your provider has superior medical training and access to state-of-the-art medical technologies which allow him or her to care for your infirmity properly, aggressively, and effectively.  When medical care proves ineffective, however, one cannot help but question if all possible approaches were taken and if preventable error might be to blame for deteriorating health.
Medical malpractice does not occur every time one is not healed or cured, as there is no cure or treatment for some conditions and there are risks associated with any medical treatment. However, malpractice does occur when, through oversight, negligence, or other preventable error, the patient is not properly cared for and suffers further injury due to the doctor's failure to uphold the accepted standard of care.  Some types of medical malpractice are:
Surgical error
Medication/anesthesia error
Misdiagnosis
Negligence
Childbirth injury
Nursing home abuse/neglect
Prescription/pharmaceutical error
Dental malpractice
If you are suffering from a medical condition that you feel was caused or worsened by negligent or incompetent medical care, you should seek a Fauquier County medical malpractice lawyer for a free case analysis to determine if you have a legitimate malpractice claim against your doctor, surgeon, hospital, or other health care provider.
What Medical Malpractice Is Not
You are not eligible to file a medical malpractice claim simply because you do not like your doctor or you disagree with the prescribed treatment plan.  Additionally,  just because your treatment plan was not successful, your health condition did not improve, or your doctor refused to do what you expected does not mean his actions rose to the level of medical malpractice. Likewise, doctors are human beings and cannot be expected never to make a mistake without being liable for medical malpractice. Otherwise, no doctor would be able to afford to practice medicine. What does determine whether a medical mistake is considered malpractice is if the doctor's actions fell below the accepted standard of care.
Determining the Standard of Care
In a medical malpractice case, the court will hear expert testimony from a medical practitioner – or more than one – in the same field as the doctor accused of malpractice. The court will examine whether a reasonable doctor in the same or similar circumstances as were present in your situation could have made the same decisions.
Statute of Limitations
Under Virginia Code Sections 8.01-230 and 8.01-243(A), the time limit for filing a medical malpractice claim is two years from the date the injury occurred. Some states have a so-called "discovery rule" that allows the time limit to begin to run only after the injured person has discovered their injury. However, in Virginia the discovery rule is extremely limited. There are, however, a few exceptions to the general statute of limitations, or time limit. In foreign-object cases – where items like a sponge or towel were left inside a person's body during surgery – the injured patient is allowed one year to file a claim from the date the injury was or should have been discovered. Cases that involve deliberate fraud or concealment on the part of the doctor or medical staff are also allowed the discovery period. Both exceptions that invoke the discovery rule still require the injured party to file their claim in a timely manner, so be sure to discuss with your Fauquier County medical malpractice attorney how these exceptions to the discovery rule may have a bearing on your unique case.
Filing a Claim For a Minor
Medical malpractice claims filed by a parent on behalf of a minor child in order to receive compensation for medical expenses must be filed within five years of the date of injury. A claim for injury to, or death of, a minor child must be filed within two years, unless the child is under the age of eight, in which case the claim must be filed by the child's tenth birthday.
An Experienced Virginia Medical Malpractice Attorney Can Help
If you or a loved one have been injured in the course of medical treatment and believe the doctor's negligence is to blame, you may have a claim for medical malpractice.  An experienced Fauquier County Medical Malpractice Lawyer will be familiar with those standards, can work with their team of medical professionals to evaluate your case, and can advise you of your rights. Medical malpractice is an extremely complex area of law best left to experienced practitioners who know what to expect, how to evaluate a claim and preserve crucial evidence, and how to best present your unique case. Contact a Fauquier County medical malpractice lawyer today for a free consultation.