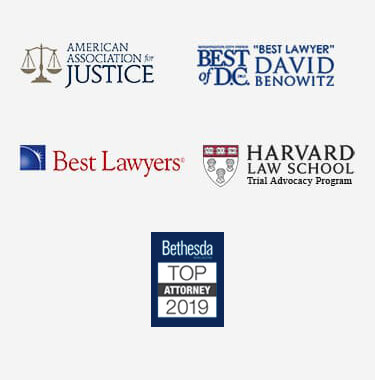 Stryker Hip Replacement Recall
When evidence surfaced that Stryker's Rejuvenate and ABG II modular-neck stem hip replacement components posed a significant risk of injury to the patient, Stryker put forth a voluntary recall on the products in June 2012.
This is not the first time Stryker or other medical device manufacturers have faced the recall of hip implant components. In 2010, there was a number of recalls on other metal-on-metal implants:
Biomet Mallory-Head
DePuy Orthopaedics ASR XL Acetabular and ASR Hip Resurfacing Systems
Exactech metal liner of RS Acetabular System and Opteon
Stryker Orthopaedics Omnifit and Sulzer Inter-Op Acetabular Shell
Wright Medical Technology Conserve Plus and Profemur Z Hip Stem
Zimmer Holdings Mayo Hip and Durom Cup
Stryker is a well-known and well-respected supplier of hip replacement components as well as a host of other trusted medical devices. While the company claims to focus on quality and innovative medical technologies, even trusted medical device manufacturers distribute defective and dangerous components from time to time.
Because of these failures, the FDA is doing its part to ensure the safety of those seeking freedom from debilitating hip pain through hip replacement surgeries.
In early 2013, the FDA's Office of Inspections, Compliance, Enforcement, and Criminal Investigations called Stryker Orthopaedics out in a letter accusing the company of failure to obtain proper approval before marketing devices and failure to notify the FDA of its recall.
Although this letter was not directly related to hip replacement components, it indicates the FDA's crackdown on substandard practices by leading medical device developers, manufacturers, and marketers.
What is the problem with the Stryker Rejuvenate and ABG II?
The Rejuvenate and ABG II hip replacement components have modular-neck stems, allowing orthopedic surgeons to correct some anatomical complications and bio-mechanical malfunctions of a patient's hip.
These products, however, suffer fretting and corrosion which can cause the release of metal alloys into the patient's body, leading to painful and potentially serious side effects.
"In [metal-on-metal] hip implants, the metal ball and the metal cup slide against each other during walking or running. Metal can also be released from other parts of the implant where two implant components connect. Metal release will cause some tiny metal particles to wear off of the device into the space around the implant. Wear and corrosion at the connection between the metal ball and taper of the stem may also occur. Some of the metal ions (e.g. cobalt and chromium) from the metal implant or from the metal particles will enter the bloodstream.
"Over time, the metal particles around some implants can cause damage to bone and/or tissue surrounding the implant and joint. This is sometimes referred to as an 'adverse local tissue reaction (ALTR)' or an 'adverse reaction to metal debris (ARMD).' Soft tissue damage may lead to pain, implant loosening, device failure, and the need for revision surgery (the old device is removed and replaced with another one). Patients with a progressing ALTR may be considered for earlier revision to prevent extensive damage to bone, muscle and nerves."
If your hip replacement involved the Stryker ABG II, Stryker Rejuvenate, or any other metal-on-metal implant, your health is at risk. Even if you currently show no symptoms of ALTR or ARMD, your replacement implant should be removed to eliminate the risk of future complications.
Contact a Stryker hip replacement lawyer with the resources necessary to handle your Stryker recall case and allow him or her to guide you through the steps necessary to ensure your health and your legal rights remain a top priority.