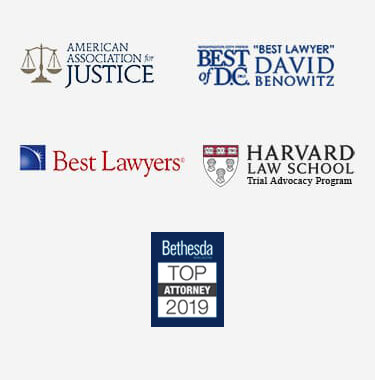 Stryker Class Action Lawsuit
Nearly 20,000 Americans received Stryker's Rejuvenate or ABG II metal hip devices before they were recalled in 2012. The implants were marketed as a long-lasting alternative to degenerative hip failure, particularly when compared with implants made from plastic or ceramic materials.
However, numerous problems have been reported and linked to the devices' metal components grinding against each other. This causes the prosthetic to release metallic particles into the surrounding tissue and the bloodstream.
If you received either device and are uncertain as to how to proceed please feel free to refer to the following page for a general overview of the issue. For answers to your specific questions, you should consult with a lawyer who works with Stryker class action lawsuits.
Stryker Side Effects
People who received these implants reported serious side effects that include:
Bone chipping
Bone fractures
Bone loss
Chronic pain
Immobility
Instability
Swelling
Squeaking and popping sounds
Complications from Stryker prosthetic hips usually demand another surgery to replace the original implant and recovery may be even more difficult and painful than the first operation.
Some patients have required multiple revision surgeries, and many require compensation not only for their current condition but for their future health issues and needs.
When it recalled the devices Stryker cited, "fretting and corrosion at the modular neck junction."  This is causing a huge headache for the company, and the many injured victims who are now suing Stryker in civil courts throughout the U.S. You can read more about that at the U.S. Food and Drug Administration's (FDA) website here.
Stryker Knee Implants Also Recalled
If you have been injured due to a Stryker knee implant, you will also need a team of aggressive, dynamic attorneys to represent you in your fight for rightful compensation. That is because Stryker knee replacement patients have experienced similar problems due to Triathlon Knee System's ShapeMatch Cutting Guide.
Though this page primarily addresses Stryker hip prosthetics, any patient who suffers from a defective medical device needs the help of both their doctor and an experienced defective product attorney.
Even if you aren't currently experiencing any symptoms with your Stryker knee or hip implants, problems could develop later. This is why it's so important for you to contact your physician and a well-qualified lawyer who handles Stryker class action lawsuits to protect your rights as an injured patient.
Defective Stryker Devices and Mass Torts
When filing an individual lawsuit, a plaintiff hires a lawyer to represent her alone. The plaintiff alone receives any jury award or negotiated settlement if that case proves successful. In a class action lawsuit, one or more plaintiffs file a case on behalf of a group of people who have suffered similar injuries from a common product: in this case the Stryker Trident or Rejuvenate hip implants.
When lawsuits involve dangerous drugs and medical devices, airplane crashes, and other complex issues affecting large numbers of people, sometimes the courts rely upon multidistrict litigation (MDL) to better manage injury cases.
In an MDL, multiple civil cases that share a common issue are transferred by individual case judges to a single district court for the purposes of pre-trial matters only. That court addresses all evidentiary discovery and pretrial proceedings.
The objective of an MDL is to streamline court dockets, promote consistent rulings for each different lawsuit that applies to similar legal issues, and establish the evidence that will be used in each individual civil trial. MDL's can work quite well for large, complex cases that involve dangerous drugs, medical devices, and product liability claims.
An MDL can consolidate individual cases (that is, a lawsuit filed by one person or a few people) or class actions (which are filed on behalf of a large group of people). Most of the cases in which Stryker is involved are MDL's originally filed as individual cases.
Recent Stryker Verdicts and Settlements
In late 2013, Judge Brian R. Martinotti ordered the first phase of mediation for multicounty litigation in New Jersey. Ten cases were scheduled to undergo mediation in December of that year and last January. The court selected six cases, while counsel for the plaintiffs and defendants selected two cases each.
According to news reports, Stryker settled with eight of these plaintiffs for an undisclosed amount and the parties were ordered to begin selecting cases for another phase of mediation.
Meanwhile, discovery is underway in a federal MDL (Case No. 2441) assigned to the US District Court in Minnesota. Judge Donovan Frank has ordered those plaintiffs to coordinate with the lead counsel in the New Jersey litigation to avoid duplication. Though state and federal Stryker cases follow separate court rules, procedures, and case schedules, any awards or settlements reached in one system can have an impact on the outcome of the case or cases in the other system.
Experience is Key in Product Liability Claims
An experienced litigator who has handled previous product liability claims understands the importance of holding manufacturers responsible for their defective products and the harm they inflict on patients, and their families, when they carelessly or negligently endanger lives in the interest of greater profits.
Although Price Benowitz LLP does not handle these cases, we can help you find a lawyer who has extensive experience in pursuing claims based on defective medical devices.
Your lawyer will be able to review all the facts of your case and determine if a settlement is likely, and will satisfy your current and future needs. If not, your lawyer will be prepared to take your case to court, either as an individual claim, part of a class action suit or as part of an MDL.
Call anytime for a free, initial consultation and find out more about retaining dedicated counsel.