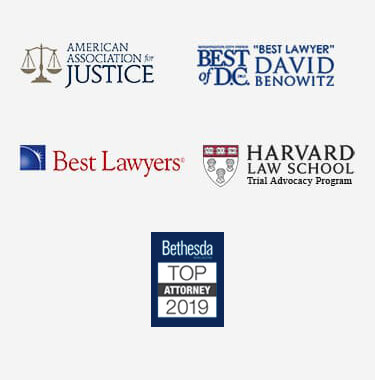 Harrisonburg Car Accident Lawyer
Car accidents occur within seconds. They are chaotic and stressful and can leave you wondering what to do. This is especially the case when you sustain injuries. Even though the scene is usually hectic, if your injuries are not too severe, it is crucial that you get all the essential information from the other driver at the scene. Photographs and statements are also helpful.
It is vital to begin preparing for your claim as soon as possible. A qualified personal injury attorney could help with this process. Reach out to our firm to speak with a Harrisonburg car accident lawyer to begin reviewing the details of your claim.
Recovering Compensation After a Car Crash
When an individual is injured in a car wreck that was caused by someone else's negligence, a court might award them damages. Damages refer to compensation that is intended to return the injured party to the state they were in before the accident. A knowledgeable Harrisonburg car crash attorney could help their client collect documentation and calculate their losses to prepare a settlement demand that adequately reflects their needs.
Economic Damages
Economic damages include monetary costs the injured party accumulated because of the accident. The award could consist of compensation for hospital stays, doctor visits, medical bills, missing time from work, any other losses they suffer due to the negligent motorist.
Non-Economic Damages
Non-economic damages cover losses relating to pain and suffering and emotional trauma. This could include anxiety, depression, PTSD, a loss of enjoyment of life, and disfigurement.
Insurance Companies Will Attempt to Settle Quickly After a Wreck
If an insurance company representative tries to contact an injured party after an accident, it is best not to deal with them directly. The representative will likely be aggressive and attempt to get them to accept an offer that is much less than what they need or what their case is worth.
A skilled legal professional could handle the insurance company communications and negotiations to ensure no mistakes are made that could cost an individual important compensation.
Time Limit to File an Auto Collision Lawsuit
The statute of limitations is a limit for filing relief after a personal injury. Per Virginia Code § 8.01-243, the injured party has two years to file a lawsuit after an auto collision. The court may grant an exception under the discovery rule if the person does not immediately know of their injuries.
In that case, the plaintiff would have one year from the date they reasonably discovered their harm. If the complainant does not file the civil claim within the allowable time, they could lose their rights to collect compensation for the damages they suffered. A skillful car accident attorney in Harrisonburg could answer state code and legislation questions and ensure their client files the claim before the deadline.
Call a Harrisonburg Car Accident Attorney Today
Car accidents can leave you with lasting injuries, losses, and missing time from work. With mounting medical bills, this can quickly turn into a stressful situation. When a negligent motorist causes your damages, you could have the right to hold them legally responsible.
Our team could take the lead in dealing with all the insurance and legal details so that you can focus on recovering from the incident. To schedule a time to talk, call an experienced Harrisonburg car accident lawyer today to set up a meeting.