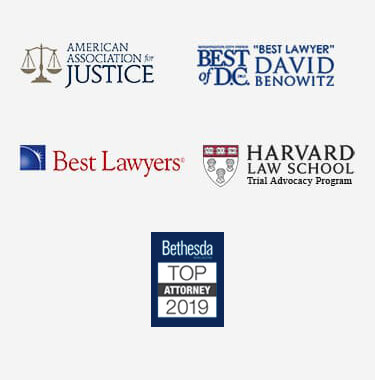 Harrisonburg Truck Accident Lawyer
Collisions with semi-trucks and other large commercial vehicles are traumatic and often leave passenger car occupants with severe injuries and damages. There are many reasons these crashes occur, but they usually happen because of negligence on the part of the driver or trucking corporation.
When a trucker makes a careless mistake, they can hurt many drivers around them on the road. Contact a Harrisonburg truck accident lawyer right away to schedule a meeting when you are injured in a commercial vehicle wreck. Our skilled personal injury attorneys could help you understand your legal rights and what steps to take next.
What a Truck Accident Investigation Includes
Truck accident claims are complex and require a detailed investigation. This will typically include:
Accident Scene Examination
A thorough investigation is one of the most vital parts of a successful claim after an accident with a truck. With the help of a skillful legal professional, the plaintiff could take photos, collect video footage if available, speak to experts, and review anything that could help determine the cause of the collision.
Review of the Police Report, Driving Records, and Medical Records
Careful inspection of all documents and records is also vital to the investigation. Vital records include police and accident reports, medical records from injuries sustained due to the event, and the trucker's driving history and logs.
Vehicle Inspection
Carefully reviewing a truck's upkeep and inspection record is also essential. Vehicle records review can help ensure the trucking company took the truck for all routine maintenance and checked for any broken or defective parts or other potential hazards.
Witness Interviews
Interviewing people who witnessed the accident can help fill in any potential holes and answer questions. Even if police officers have already taken witness statements, it does not hurt to interview them to see if they remember any details that could be useful in the claim.
A seasoned Harrisonburg semi-truck crash attorney could help collect the evidence needed for maximum compensation recovery.
Liable Parties in Truck Accident Cases
Unlike car crashes, where there is usually one at-fault party, truck crashes often have multiple defendants on the petition. Those defendants may include:
The truck driver
The truck driver's employer/ trucking company
The manufacturer of the truck
The truck owner
Lawsuits with multiple defendants are always more challenging and require a great deal of knowledge. A seasoned Harrisonburg attorney has the experience needed to properly and effectively represent individuals who are hurt in commercial vehicle accidents.
Statute of Limitations
There is a time limit the injured party in truck accidents must abide by for filing claims. Under the Virginia Code § 8.01-243, the plaintiff must file a civil lawsuit within two years of the collision. If they do not file the civil claim within two years, they could lose the opportunity to collect compensation.
Schedule a Meeting with a Harrisonburg Truck Accident Attorney
An accident with a large truck can change the course of your life within a few moments. It can leave you with severe injuries, mounting medical bills, missing time from work, and being full of anxiety about what to do first.
Our team could help you through the complex legal process and fight for the compensation you need for your injuries and losses. When a negligent driver or company causes you harm, contact a Harrisonburg truck accident lawyer to get started on your claim.