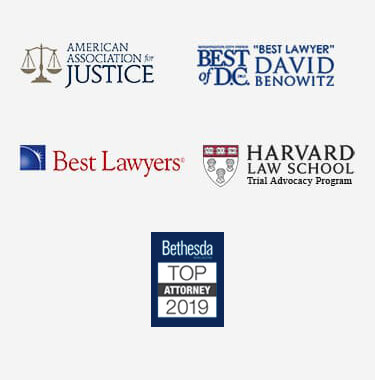 Harrisonburg Motorcycle Accident Lawyer
Motorcycle enthusiasts enjoy the escape and freedom of riding on the open roads. Most riders follow safety precautions and do their part to keep themselves and others out of danger on the roadways. Unfortunately, negligent motorists can still cause serious motorcycle crashes that lead to life-altering injuries and consequences for the bikers.
When you sustain harm because of a careless driver, contact a Harrisonburg motorcycle accident lawyer to schedule a time to meet. Our trusted personal injury attorneys are ready to help you understand your legal options.
Common Causes of Motorcycle Crashes
The most commonly seen causes of motorcycle collisions in Virginia include:
Negligent Motorists
Negligent motorists are the most common cause of motorcycle crashes. When vehicles make left turns or change lanes without seeing a rider in their blind spot or rear-end a motorcycle, the biker can sustain severe injuries and damages. Other ways a driver can be negligent include driving while under the influence, driving distracted, failing to yield, and other careless behavior such as speeding or failing to adjust to road conditions during bad weather.
Road Hazards
Hazards in the roadways, such as loose gravel or broken and uneven asphalt, can cause motorcycle riders to lose control of their bikes. This can be extremely dangerous for riders on the roadways.
Vehicle Doors
Motorists in sitting cars can cause accidents by failing to ensure the path is clear before opening their doors. A biker may hit the door or suddenly swerve into another lane to avoid it and instead hit another vehicle.
A seasoned Harrisonburg motorcycle crash attorney could investigate the cause of an incident to help establish liability.
Common Injuries from Motorcycle Accidents
Some of the common injuries motorcycle riders endure in crashes include:
Severe Concussions or Traumatic Brain Injuries
Severe concussions and traumatic brain injuries are often caused by a direct blow to the head or by a sudden jerking of the neck.
Spinal Cord Injuries
Spinal cord injuries occur in motorcycle crashes during the impact of the crash. This type of injury can lead to permanent paralysis or quadriplegia, causing the rider a disability for the rest of their life.
Internal Injuries
Injuries to organs and internal bleeding are also common injuries in motorcycle collisions. They occur when there is blunt-force trauma during the crash. The trauma can happen when the rider strikes the ground or when an object strikes them.
Road Rash
When a motorcycle rider is in a crash and skids on the pavement, severe skin abrasion or road rash will likely occur. The injury could range from mild to severe, depending on how fast they are traveling. Severe road rash requires immediate medical attention, as it is highly susceptible to infections, permanent scarring, and disfigurement.
Statute of Limitations
The state sets a statute of limitations on a person's time to file a lawsuit against the negligent party in personal injury cases. Per Virginia's code § 8.01-243, the plaintiff has two years to file the civil suit in a motorcycle crash case.
If they do not sue within the statutory guidelines, the court may dismiss, leaving them no other options for collection compensation. A knowledgeable motorcycle wreck attorney in Harrisonburg could ensure that an individual meets all required deadlines.
Meet With a Harrisonburg Motorcycle Accident Attorney
When a careless driver causes an accident, our skilled legal professionals could help injured parties navigate the steps to recover compensation for their losses.
If you sustained injuries because of a negligent motorist, contact an experienced Harrisonburg motorcycle accident lawyer to schedule a time to discuss the details of your incident. Call soon to get started on your case.