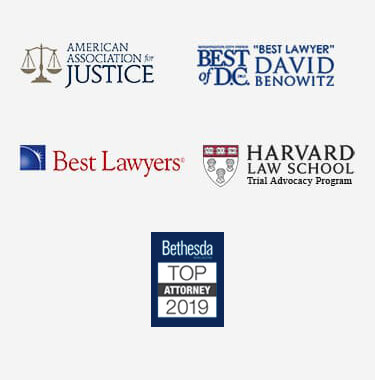 Harrisonburg Bicycle Accident Lawyer
Harrisonburg is a beautiful area and is popular among bicyclists. Riders can enjoy the stunning views and get an excellent workout while they commute. However, cyclists also share the roads with large passenger vehicles and trucks, and it is not uncommon for accidents to occur, resulting in severe injuries.
When negligent drivers do not abide by traffic laws or are otherwise careless, the court system could hold them accountable for the injuries and damages they cause. When you are involved in a collision with a negligent motorist, contact a Harrisonburg bicycle accident lawyer to schedule a meeting. Our seasoned personal injury attorneys could fight to get you the compensation you need to recover properly.
Common Injuries After a Bicycle Crash
When an automobile hits a bike, the cyclist has little protection and often sustains catastrophic harm. Common injuries include:
Skin lacerations and road rash
Broken bones
Severe neck and back injuries
Concussions and traumatic brain injuries
Spine injuries and paralysis
Amputations
Burns
Crush injuries
When injuries are fatal, and a person loses a loved one because of a negligent driver, they could recover financial compensation to cover burial expenses, funeral costs, and other losses they face. A knowledgeable Harrisonburg bicycle injury attorney could answer questions and help collect the evidence needed to file a claim.
Recovering Compensation After a Bicycle Wreck
The amount of compensation a person can recover after a crash will depend on the extent of the damages. However, the injured party may be eligible for payment under the following categories:
Medical Care
Medical expenses will cover any treatments the cyclist requires after the accident. Costs include current and future medical expenses, hospital bills, physical therapy, prescriptions, medical devices, surgeries, and other medical expenses related to the accident.
Lost Wages
Lost wages cover the time the injured bicyclist misses from work. If they cannot return to work temporarily or lose the ability to work permanently because of their injuries, compensation will also cover future losses.
Pain and Suffering
Damages related to pain and suffering include payment for the emotional and psychological pain from a traumatic event. This could include disfigurement, forms of PTSD, anxiety, and a loss of enjoyment of life. After a bike wreck, a dedicated Harrisonburg attorney could help injured individuals calculate their economic and non-economic losses to pursue a settlement that accurately reflects their needs.
Virginia Statute of Limitations
The statute of limitations sets a cutoff date for filing a personal injury lawsuit. Under Virginia Code § 8.01-243(A), the injured party must file a legal action within two years of the accident. If the individual misses the deadline and attempts to file a petition for damages, the court may dismiss the claim without hearing it, leaving them no other options for recovery. The court could grant exceptions in some instances. For example, if the injured party is an adolescent at the time of the accident or is mentally incapacitated, the statute would begin running on the minor's 18th birthday or when the mental impairment ends.
If the defendant files bankruptcy to stop the plaintiff from filing a lawsuit, the court could grant an exception for obstruction. If the defendant obstructs the plaintiff from suing them, the time will not be counted as any part of the period within which the lawsuit must be filed. A knowledgeable bike crash injury attorney in Harrisonburg could answer state statute questions and assist in filing the civil action.
Schedule to Meet with a Harrisonburg Bicycle Accident Attorney
Collisions between bikes and cars are a serious problem across this region. Unfortunately, it is the cyclists that sustain life-altering injuries in most cases. When a careless driver causes your injuries and losses, you could have the right to collect compensation for damages.
Contact an experienced Harrisonburg bicycle accident lawyer to prepare your claim.