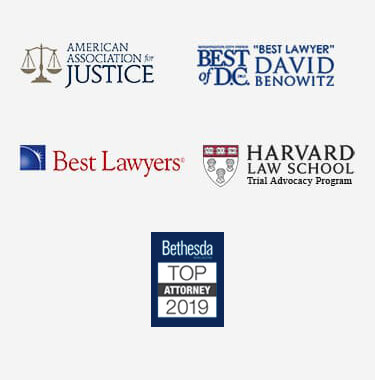 Alexandria Slip and Fall Attorney
Some estimates indicate that slip and fall incidents cause as many as 30 percent of all injuries nationwide. A significant portion of fall victims come out of these accidents with injuries such as broken bones, dislocated joints, neck injuries, and emotional pain. A slip and fall occurrence can wreak havoc on a victim's life. Along with dealing with the pain and discomfort of incurring an injury, a victim will often have to spend time away from work, resulting in a loss of income. Bills continue to pile up, which puts more strain on the person with the injury. If your accident was caused by someone else's negligence, it falls to reason that they should be held accountable for their own actions or inaction that led to your injuries. Virginia personal injury laws were put in place to protect the rights of injured persons who are hurt because of another party's negligence. An Alexandria slip and fall lawyer can help an injured person to legally ask for compensation from an offending party.
Information about Slips and Falls
A slip and fall occurrence is any event in which a person slips and then falls into an injury. This type of event can happen in various settings such as a workplace, a friend's home, a department store, or a car wash. Uneven surfaces, walkway obstructions, broken stairs or railings, and spills or ice on surfaces can all cause serious accidents, and all are avoidable through proper maintenance and care of the property.
If an injury occurs because a property owner failed to address hazardous conditions on his or her premises, that person should be held liable for any negative consequences associated with the injury. Consulting an Alexandria slip and fall attorney at Price Benowitz LLP ensures you the protection of a skilled accident lawyer with the knowledge and experience to go after the compensation you deserve.
The distinctive element that differentiates a personal injury case from an everyday accident is the element of fault. The injured person must hire a premises liability attorney who can prove that some other party caused the accident because of their neglect.
Alexandria Slip and Fall Lawyers
Slip and fall accidents often cause injuries that go far beyond a bruised ego. In fact, falls are the leading cause of Traumatic Brain Injury (TBI) a serious injury that can lead to personality disorders and permanent brain damage. Even broken bones can lead to a prolonged and painful recovery.
Financial ramifications associated with an accidental injury include emergency medical care, hospital bills, office visits, prescriptions and pain management, rehabilitation, and other medical expenses. Furthermore, an injured victim may suffer financially from lost wages or reduced earnings if he or she is unable to work temporarily or permanently as a result of his or her injuries.
However, the impact of a personal injury accident is more than financial. Many accident victims are plagued by physical and emotional pain and suffering. The Alexandria slip and fall lawyers with Price Benowitz LLP are skilled negotiators and litigators who will work aggressively to get you the compensation you need for the fullest physical and financial recovery.
Examples of Qualifying Slips and Falls
Personal injury covers a wide range of slips and falls. The most common example of something that happens frequently is a fall inside of a business establishment. Many employees sweep and mop floors and forget to hang or display a "wet floor" sign. If a patron or employee falls on such a dangerous floor and receives an injury, the business establishment might have to make financial amends for negligence.
Restaurants have to be extremely careful when it comes to inspecting the floors for dangerous elements. Sometimes cooks and customers allow food items to fall on the floor. These wet, slippery items can land someone in the hospital if no one ever removes them. A person who slips on a piece of lettuce and breaks a leg from the fall may be eligible to receive payment from the restaurant.
Thousands of slip and fall situations can put a person in place to file a claim. Sometimes, people are not even aware that their cases are eligible for recovery.  Speaking with an Alexandria slip and fall lawyer can help an injured party to evaluate the case and review it for viability.
The Benefits of an Alexandria Slip and Fall Lawyer
A slip and fall lawyer knows how to locate and gather evidence to construct the strongest possible case for the injured plaintiff.  He or she can conclusively prove the claimant's injuries were the direct result of the defendant's negligence.  If the offending establishment or person wants to avoid exposure, he or she may settle out of court and make payment to the injured person. However, if that party decides that it wants to deny the allegations, a lawyer can then help the injured party assert fault in a court environment.
As soon as an Alexandria resident suffers an injury, after seeking medical care, he or she should seek out the advice of a slip and fall lawyer. The attorney will begin the process of asking for compensation after he or she collects all the evidence, including statements from witnesses, medical bills, and employer certifications.
Finding a personal injury lawyer is relatively easy.  Choosing the right legal advocate, however, can have a significant bearing on the success of a personal injury case. The reputable Alexandria lawyers at our firm have positive client ratings and favorable track records in the personal injury sector. Additionally, we provide a free initial consultation to discuss your case and evaluate your legal options.  Call our Virginia offices today and learn how we can work to get you your rightful compensation.