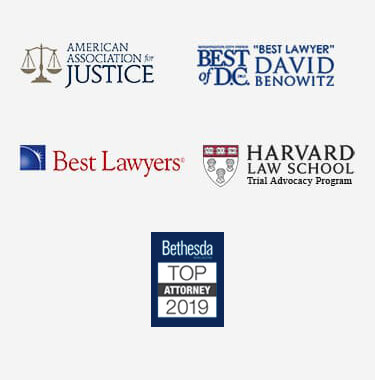 Alexandria Medical Malpractice Attorney
When getting medical treatment at Inova Alexandria Hospital or other healthcare facilities in or around Alexandria, Virginia, patients expect that their caregivers will provide a professional level of care that reflects the standards of the medical community. If a doctor, nurse, or other health care provider fails to provide this standard level of care and the patient is harmed as a result, the injured patient or his or her surviving family members may be able to achieve financial compensation through a medical malpractice claim. Getting legal representation from an experienced Alexandria medical malpractice lawyer maximizes the potential for obtaining the fullest measure of compensation available. Malpractice settlements and judgments may include financial recompense for medical bills, pain and suffering, lost income and benefits, funeral expenses, and other economic and non-economic impacts of a malpractice injury.
The Alexandria personal injury team at our firm are standing by to conduct your free consultation, so call us today to learn how we can help you.
What is Medical Malpractice?
A widely-known tenet of medical ethics is to "do no harm." This means that all physicians should practice medicine carefully, seeking to heal and to avoid making preventable errors that could jeopardize the health and safety of their patients. The medical community has established a standard level of care, and when a patient is injured by a health care practitioner's failure to provide this standard of care, malpractice has occurred.
Medical malpractice is characterized by a medical professional's negligence in providing appropriate care and by a patient's injury resulting from that negligent act or omission. If either negligence or harm is missing from the equation, a patient may not receive compensation from a medical malpractice claim. Medical mistakes that do not lead to patient injury are considered "harmless errors," and a lack of complete healing following treatment may simply be the nature of the illness if a physician provided the appropriate standard of care.
However, each year more than 15 million people are injured by preventable medical errors, and medical malpractice claims are filed in only about one percent of these cases. In the years between 2004 and 2006, for example, the number of deaths from preventable medical errors exceeded the number of payouts in medical malpractice claims by approximately 200,000. If you are suffering as a result of substandard medical care, consult an Alexandria medical malpractice lawyer who can evaluate your case to see if you may be able to obtain compensation through medical negligence litigation.
Types of Medical Malpractice
Anyone involved in a patient's treatment or care plan may commit medical malpractice if he or she does not provide an acceptable standard of care. Malpractice may occur at the hands of doctors, surgeons, nurses, anesthesiologists, assistants, technicians, radiologists, paramedics, psychologists, dentists, and any medical or health care professional who has a duty to provide medical care.
Heavy patient case loads, fatigue, depression, and burnout can cause a doctor to make a critical mistake in treating a patient. High patient to nurse staffing ratios can make it difficult for nurses to provide an appropriate level of care. Lack of communication and poor reporting systems can lead to dangerous medication errors and surgical mistakes. Insufficient training in medical technologies and devices can cause grave injuries to patients undergoing treatment.
Examples of medical malpractice include:
Emergency Room Mistakes
Diagnostic Errors
Medication Mistakes
Surgical Errors
Birth Injury
Common Causes of Medical Malpractice Injuries
One of the leading causes of medical malpractice is medication error. Each year, there are approximately 1.5 million adverse drug events as a result of dosing mistakes, drug administration error, anesthesia error, and prescription mistakes. These preventable adverse drug events lead to approximately 7,000 deaths each year.
Diagnosis errors are also a significant cause of malpractice. Failure to diagnose serious medical conditions such as heart attack can lead to preventable patient death, and delayed diagnosis of cancer and other diseases can allow the disease to spread, making treatment much more difficult or impossible.
Surgical errors are some of the most blatantly horrific medical mistakes. Though one would think that surgical mistakes are uncommon, the Joint Commission Center on Transforming Healthcare reports that as many as 40 wrong site, wrong side, and wrong patient surgical procedures happen every week in the United States.
Preventable medical errors can be painful, disfiguring, and even fatal. The accountability of negligent medical professionals should be enforced not only to provide compensation to injured victims of malpractice, but also to protect Virginians from further harm at the hands of careless health care providers.
Standards of Care
Most medical malpractice claims involve a basic negligence claim and an expected, but not reached, medical standard of care. Medical standards of care are certain expected procedures that a trained medical professional in that field of medicine is expected to adhere to. The skill level and training of many medical professionals are compared against the standard under like conditions, and this is determined through a thorough examination of all of the circumstances surrounding the care by an expert medical professional.  Determining the appropriate standard of care for the case in question is typically the first step in evaluating whether medical malpractice may have taken place.
Medical Expert Witnesses
A plaintiff who decides to file a claim against a medical professional may decide to take the matter to a courtroom. These medical injuries are often extensive and even life-threatening, and permanent physical damage is often a prominent issue for many trial cases. The expert witnesses for trial include those medical professionals who have the education and experience necessary to successfully and accurately evaluate the medical data that is a part of any medical injury claim. An expert witness needs to qualify as an expert for the given procedure or area of medicine, and the qualification process at trial can be quite intensive.
Damage Caps
The medical industry has seen several large settlement pay outs, and expensive medical malpractice claims have contributed to the rising cost of healthcare insurance and professional insurance for medical practitioners. A cap has been placed on the amount of certain types of medical malpractice claims in order to address this issue. The present cap is at $2.1 million in Virginia, and there are yearly increases that apply to this cap until 2031, when it is scheduled to be halted at $3 million. The statute language can be found here.
Statute of Limitations
A two-year statute of limitations applies for most medical malpractice claims in the state of Virginia. This means that the medical malpractice case needs to be filed in court within a two year period of time from the date of the injury. Different types of cases may have varying time limits to begin a claim. One example is the "discovery rule," which Virginia recognizes in very limited circumstances.  For example, a foreign object that has been left inside of a patient can have different rules that apply as the injury may not present itself in a timely manner.  The patient may have up to a year from the time that the foreign object is discovered to file a claim if the two-year statute of limitations has passed. It is important to contact an experienced medical malpractice attorney right away to avoid the potential statute of limitations problems.
Patient injuries that concern minors have their own rules and regulations.  An Alexandria medical malpractice attorney can help potential litigants better understand these rules and requirements.
Negligence Laws in Alexandria
Negligence laws in Virginia are often used in medical malpractice claims.  Medical malpractice is one area of personal injury that uses basic negligence laws that apply to the state of Virginia and Alexandria.
A medical standard of care and basic negligence laws are the building blocks of any medical malpractice claim. A standard of care must be established, then it must be determined that the established standard of care was not met as a result of the provider's negligence. Finally, there must be actual damages as a result of the doctor or medical provider's negligence. An Alexandria medical malpractice lawyer with our law firm will help assess your case and determine your legal options. You can count on the demonstrated legal prowess of our team of attorneys to help guide you to the most favorable outcome possible.
While many malpractice claims are settled prior to trial proceedings, some claims need to be presented before a court in order to achieve the most favorable legal result possible for a client. When you put your case in the hands of an Alexandria medical malpractice lawyer with our firm, you can trust us to make the right decisions to earn the optimal recovery.
The Importance of an Alexandria Medical Malpractice Lawyer
According to a U.S. News report, Inova Alexandria Hospital is the third-ranked hospital in Virginia and the fourth-ranked in the Washington, D.C., metropolitan area. It is also the city's top private employer. Though ranked as one of the better hospitals in the area, preventable medical errors can occur through the carelessness or recklessness of negligent healthcare professionals. If you or someone you love has suffered because of medical negligence in Alexandria at Inova or any other medical facility, contact an Alexandria medical malpractice lawyer to discover your options for obtaining compensation from those liable for your injuries or loss.