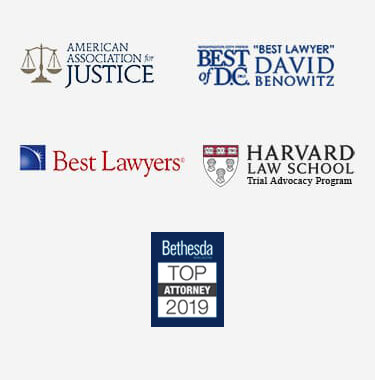 Alexandria Bicycle Accident Lawyer
Riding a bicycle down a country road with beautiful scenery can be a great pleasure, and each year, numerous bicyclists take to American highways. According to the law, drivers are required to share the road with bicyclists and take reasonable precautions to avoid accidents.
Unfortunately, many drivers do not take the safety of bicyclists seriously, and if they cause an accident, they should be held accountable for their actions.
If you or someone you know has been injured in a bicycle accident, contact a skilled personal injury lawyer. You may want to consider hiring an Alexandria bicycle accident lawyer who has a history of dealing with insurance companies.
Why Are Bicycle Accidents So Common?
Despite the fact that many municipalities and states have spent billions of dollars adding bicycle lanes to major roadways, bicycle accidents remain a problem and drivers still have difficulty sharing the highway with bicyclists.
Compared to passengers in cars and trucks, bicyclists are relatively unprotected, and when a 2000-plus pound vehicle collides with them, the outcome can be grisly. Some of the most common causes of bicycle accidents include:
Hit and run
Cars failing to yield the right-of-way when making a left turn
Speeding and reckless driving
Motorists running stop signs or red lights
Cars and trucks veering into bike lanes
Drivers should always pay close attention to bicyclists and remain a safe distance from designated bike lanes. If a car does collide with a bicyclist, its driver should stop immediately and report the accident to law enforcement officials. By taking simple precautions and following traffic laws, drivers can prevent bicycle accidents with ease.
Damages for Medical Bills and Other Expenses
After a bicycle accident, bicyclists are often left to recover from countless injuries. Some of these injuries can be painful and life-altering, and sometimes, they prevent bicyclists from returning to work and supporting their families.
Relatively simple injuries, such as broken bones, can be expensive enough, and more severe injuries can result in astronomically high medical bills.
Even with insurance, hefty medical bills can wreak havoc on the bank account of an accident survivor, and if they do not take legal action, they may have to pay for their medical and everyday living expenses on their own. This can be remarkably difficult if the accident survivor is unable to work.
Understanding Traffic Laws
Traffic laws are not always easy to understand, and sometimes, it can be difficult to tell who is at fault after a bicycle accident. Many roads, especially in rural and suburban areas, do not have bike lanes. Despite this lack of lanes, it is not illegal for bicyclists to ride their bikes along the highway (as long as they stay as far to the right as possible).
Issues can become even more complex if the weather is dangerous or a bicyclist is not clearly visible at night. Sometimes, bicyclists can even collide with the door of a parked vehicle if it is abruptly opened.
With such mitigating factors at play, injured bikers will more than likely need the help of an Alexandria bicycle accident lawyer if they wish to win their case.
Seeking Legal Representation for Injuries
After a bicycle accident, it is normal to feel angry and helpless, and many accident survivors do not know where to start. This is understandable, but you must take action and fight for the compensation and justice you deserve.
By hiring the right attorney, you can show the responsible party that you are serious. Let an Alexandria bicycle accident lawyer represent you today.