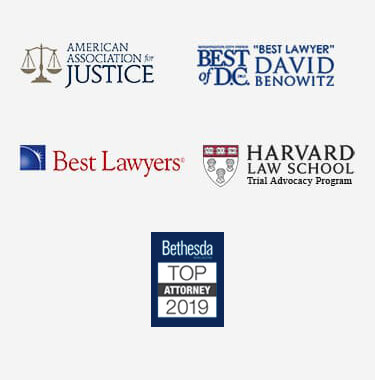 Alexandria Nursing Home Abuse Attorney
Nursing home negligence and abuse is a tragic occurrence, but unfortunately common, since many of the people who reside at nursing homes are disabled or elderly residents who cannot communicate about their health or other distress, such as emotional abuse. The vast majority of nursing homes are residential facilities, not medical facilities, even though prescriptions are disseminated and the residents may have many other medical needs. Many nursing home positions are entry-level and require little or no training besides what is given on the job. Costs may limit the number of staff on site, and many nursing homes appear dilapidated in appearance, as it is hard to budget enough money to pay for staffing, beds, and regular maintenance of the facility. Much of the work involves merely supervising residents who cannot care for themselves.
One of the most common injuries that occur due to negligence is pressure sores, or bedsores, which result from immobility when staff fail to properly move patients who cannot move on their own. To fully understand what injuries may result in a claim in Alexandria, contact an Alexandria nursing home abuse attorney today. For a general review of nursing home abuse claims, please refer to the following information.
Preventing Nursing Home Abuse
Relatives have the best of intentions when choosing the best elder care option for their family. Despite having surviving family, many residents do not have daily visitors.  This increases the risk that nursing home abuse could occur. Checking up on a loved one often can help prevent abuse and negligence. Visiting unannounced instead of simply on holidays can help relatives get a better idea about how the facility operates during a typical day. Observe the behavior and attitude of staff. Do they seem friendly or attentive, or are they snappy with the residents? Are they observant and attentive in watching for hazards, such as residents who may get up and hurt themselves falling, or are they more engaged in conversation with other staff members or other distractions?
Many people who must eventually live at a nursing home have conditions that limit their ability to think, remember, or communicate. Crying and irritability can be symptoms of the disorder, so it is difficult to tell anything about the quality of care by a loved one's demeanor alone, if the person is suffering from a condition such as dementia or Alzheimer's disease. Therefore, observing the physical condition of the person is important. Unfortunately, this can also be complicated by illnesses that afflict the incapacitated and elderly. Watch for sudden changes, such as bruises, open sores or weight loss that could indicate an unsupervised fall, neglect or abuse.
What Should I do if I Suspect Nursing Home Abuse or Neglect?
If you suspect nursing home abuse or neglect based on something you see happening to another patient, such as a staff member behaving inappropriately while you are visiting a family member, it is important to notify a supervisor. Request that your complaint be documented just in case your suspicion that abuse is going on requires proof later on. Adult protective services can be notified anonymously via hotlines, where you can anonymously discuss the incident with a trained staff member. This will ensure that the event is documented, investigated and dealt with appropriately.
When to Talk to an Alexandria Nursing Home Abuse Lawyer
If you believe that an injury or death was caused as a result of nursing home abuse, you may wish to consult an attorney to see if you have a case. An experienced Alexandria nursing home abuse lawyer can usually tell you whether they wish to take your case after hearing some of the facts. In some cases, particularly where complex medical issues or death was involved, scrutiny of medical records may be necessary for the attorney to understand what went wrong and whether the injury or death was a result of abuse or negligence. Sadly, nursing home abuse is all too common. Not all incidents lead to such a terrible result as a severe injury or death. However, some do, and if this happens it is important to recover compensation for the care and suffering of your loved one. Problems such as pressure sores can result in infections and lengthy hospital stays. The bills for this type of care can quickly add up, and the victims and their families deserve just compensation. A personal injury lawyer can help in evaluating the claim, explaining to an insurance adjuster or jury what occurred, and demanding fair and reasonable compensation for the harm suffered. If you suspect an incident, do not hesitate to schedule a consultation today with an Alexandria nursing home abuse attorney.