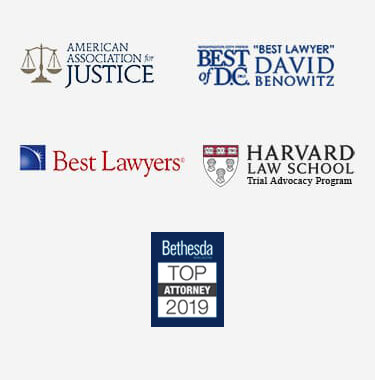 Montgomery County Property Division Lawyer
Couples tend to accumulate many joint assets and debts over the course of a marriage. In a divorce, dividing marital property can be a significant point of contention. If you and your spouse are experiencing property disputes during the divorce process, you may benefit from working with a Montgomery County property division lawyer.
A skilled family attorney can represent your interests in court and help you fight for your share of marital property. Call our firm today to learn more about your rights to joint assets in a divorce. 
Distinguishing Between Marital and Separate Property
Many disputes about property division stem from disagreements about the classification of certain assets. In a divorce, the courts can only divide marital property.
Maryland Code, Family Law § 8-201 states that marital property includes any assets acquired during the marriage, regardless of whether it is in one or both spouses' names. This may include the family home, furniture, motor vehicles, or money earned through investment and retirement accounts. Certain property, however, is considered separate and non-marital property. These assets may not be divided between divorcing spouses. Common examples of separate property include:
Property acquired by one spouse before the marriage
Property inherited or gifted by a third party to one of the spouses
Property defined as separate property by a valid agreement
Certain types of separate property, such as a house or car purchased before marriage, could be recharacterized as marital property if the spouses used funds during the marriage from any of their accounts to make payments on these items after they marry. A seasoned attorney with knowledge of the laws in Montgomery County can help divorcing spouses identify their marital assets before the division process.
Equitable Distribution in Montgomery County
Maryland courts recognize equitable distribution, meaning that family judges strive to divide property between divorcing spouses fairly. Equitable distribution does not mean that a judge must divide marital property equally between two parties. Instead, they may consider several factors when making a ruling on property division, such as:
The age and health of the parties
The economic circumstances of each spouse
The length of the marriage
The contributions both parties made to the family during the marriage
The value of all the property interests of each party
Any alimony or spousal support awards
The circumstances surrounding the breakdown of the marriage
A skilled attorney in Montgomery County can advocate for an individual spouse in property separation disputes by presenting favorable evidence to the judge for review. 
Addressing Property Division in Marital Agreements
Couples who do not wish to be subjected to the ruling of a judge may enter into a marital agreement to specify how they want to divide their assets. These property division provisions may then be incorporated and not merged into a divorce decree. A legal professional can represent an individual spouse in negotiations to discuss the terms of a prenuptial, postnuptial, or separation agreement.
Consult a Montgomery County Property Division Attorney
If you attempt to represent yourself in a divorce, you may risk losing a significant portion of your individual assets. Work with a Montgomery County property division lawyer who can help you fight for your rights during a divorce. Contact our firm today to speak with a dedicated team about your unique situation.