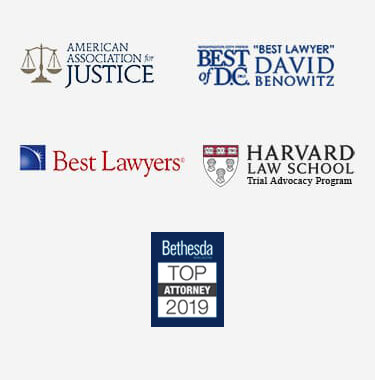 Montgomery County Postnuptial Agreements Lawyer
Many circumstances can lead a married couple to consider executing a postnuptial agreement after their wedding. For some, the wedding happens quickly after an engagement, leaving them with little time to draw up a contract. Others may not have realized how a potential divorce could impact their personal assets.
A Montgomery County postnuptial agreements lawyer can help protect your property rights in a future divorce by drafting a legally enforceable contract on your behalf. If you have already drafted a contract, a skilled marital agreements attorney can review the terms to make sure your interests are protected. Reach out to our office today to start working on your case.
Difference Between a Prenuptial and Postnuptial Agreement
Prenuptial and postnuptial agreements are very similar. They both provide couples with an opportunity to discuss the division of assets and liabilities, marital and non-marital property, and spousal support in the event of a divorce. Postnups, however, are executed after a couple has been married, while prenups are entered into before the wedding.
Postnuptial agreements often include provisions regarding marital issues such as:
Specific pieces of property that are classified as separate
The rights of each spouse to certain assets
Liability to pay certain debts
Alimony or spousal support
The rights of each spouse pertaining to real property owned by one or both of them.
It can be helpful for anyone to meet with a lawyer to discuss what issues are important to address in their separation agreement.
Common Reasons to Execute a Postnuptial Agreement
Although executing a postnuptial agreement is not mandatory, many married couples can benefit from entering into this type of contract with their spouse. For example, if one spouse accrues a large amount of debt during the marriage, it could turn into a point of contention between the two parties. Entering into a postnuptial agreement can protect the other spouse from having to pay those debts if the couple divorces.
Similarly, one or both spouses may gain a considerable amount of assets during the marriage that may be worth protecting in the event of a divorce. A local attorney can help a spouse assess their changed circumstances and help that spouse decide if executing a postnuptial agreement would be beneficial for him or her. 
Unenforceable Provisions in Montgomery County
Although couples may include various terms related to property rights in a postnuptial agreement, the courts will not enforce provisions in a contract that conflict with state or federal law. Under the Maryland Code, Family Law § 8-102, provisions that prohibit spouses from seeking a divorce are inconsistent with state law and will not be enforceable.
Further, Maryland law treats the right to receive child support as the child's right, not a custodial parent's right. Consequently, the courts will likely invalidate a postnuptial agreement provision that releases one parent's obligation to pay child support after a divorce. A seasoned lawyer in the area can help a party avoid executing postnuptial agreements containing unenforceable provisions.
Meet with a Montgomery County Postnuptial Agreements Attorney
If you or your spouse failed to execute a prenup before your wedding, a Montgomery County postnuptial agreements lawyer can help you safeguard your assets in a potential divorce. A dedicated attorney can assess you and your partner's assets and liabilities and draft a postnuptial agreement that protects your interests. Contact our firm today to schedule an initial consultation.