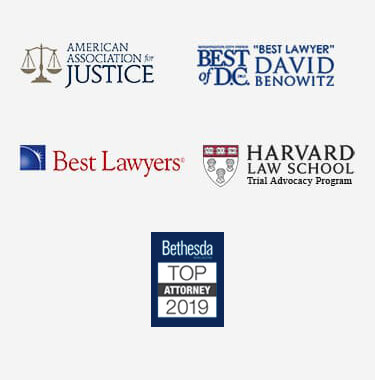 Montgomery County Family Lawyer
Whether you are going through a divorce, facing a child custody dispute, or dividing marital property, choosing the right attorney could be crucial to the outcome of your case. A Montgomery County family lawyer can help you overcome any challenges you may be facing that pose a threat to the favorable resolution of your legal matter. A family law attorney can answer your questions and help you determine the best way to move forward in your case.
Common Types of Family Law Matters in Montgomery County
There are many types of family law matters a local attorney can assist you with. While these issues can often be resolved without litigation, it is vital to retain an attorney who has effective negotiation skills both in and out of the courtroom.
An attorney at our firm can help you with the equitable division of your marital property and debt, child custody and child support matters, and/or alimony if appropriate. Dedicated legal counsel could also be instrumental in navigating the state's complex divorce laws and seeking a just settlement with your former spouse.
The Benefit of Working with Experienced Legal Counsel
Family law is a complex and often confusing area of law. Since these matters are often emotionally charged, attempting to navigate the family law system without legal representation could be incredibly challenging. It is important to work with a skilled attorney in our area who possesses considerable knowledge of the laws applicable to a specific family law case.
When it comes to negotiating a fair and equitable property division agreement or spousal support arrangement, the benefit of having an accomplished legal advocate cannot be overstated. An attorney can help ensure the protection of your legal rights and help shield you from any manipulative negotiation tactics you may be up against. A lawyer in Montgomery County could also explore potential avenues for alternative dispute resolution to avoid a lengthy and contentious court battle for each family.
Filing the Correct Documentation
There is a wide range of documentation that must be filed at the various stages of any family law matter. The type of documentation that must be filed will depend on the facts of the case and the type of action required by law. For instance, there are two types of divorce that you can file for in our area, and the grounds and eligibility criteria associated with either of them differ significantly.
It could be crucial to work with an attorney who is familiar with these nuanced processes and who can help relieve your stress during what may be an emotionally challenging time. An attorney in Montgomery County can consult with financial experts, accountants, and other key players to facilitate the resolution of your family law matter while building a strong case on your behalf.
Request a Consultation with a Montgomery County Family Attorney
If you need help finding a creative comprehensive resolution to your case, don't hesitate to reach out to a Montgomery County family lawyer. One of our attorneys can provide the guidance and support necessary to achieve a favorable outcome that suits your family's needs. Request a consultation with an experienced attorney at our firm today.