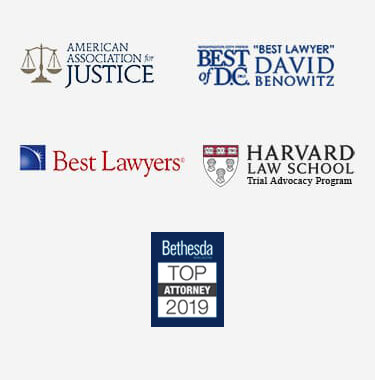 Montgomery County Child Support Lawyer
When it comes to child support, determining which parent will have to pay and how much often turns into a contentious legal issue. If you are facing child support issues during the dissolution of your marriage, ask a family law attorney at our firm for legal assistance. A Montgomery County child support lawyer can help you understand your rights and obligations in your particular situation.
Duration of a Parent's Support Obligation in Montgomery County
A common concern that arises during child support cases is the duration of time that a parent may be obligated to make these payments. While both parents are legally obligated to support and ensure the welfare of their child(ren), there is a limit on the duration of child support that a parent can be ordered to pay.
In a majority of cases, once a child reaches the age of 18, child support obligations will cease, unless they are still in high school after reaching age 18. In that case, child support would cease at the time of the high school graduation, but no later than the child's 19th birthday. However, if the parent paying child support is under a court order to do so, he or she must file a motion to stop those payments.
There are situations where child support may continue past the age of 18. If a child is disabled, their parent may be required to pay support to cover the costs of special medical needs and accommodations. An experienced lawyer in Montgomery County can help you draft a child support agreement that clearly outlines your proposed financial obligations and present it to a judge on your behalf.
How is Child Support Decided in Our Area?
Ultimately, both parents' respective earnings will be vital factors in the court's decision on child support. Any additional sources of income will also be compared to the state's child support guidelines to decide the final amount either party must pay.
Specifically, the wages that each parent accrues on a monthly basis, as well as any other earnings they receive will be factored into the court's child support calculation. If either party already pays child support, this may be subtracted from their countable wages.
The Maryland Child Support Guidelines determine the amount of child support to be paid by the obligor. If the parties' combined gross income is more than $15,000 per month, the court may calculate child support based on the child's actual needs and even award a higher amount. This means that the judge may go outside the specific guidelines outlined by Maryland law when issuing certain support arrangements.
Likewise, if one parent loses their job and can prove that the job loss was involuntary, they may be able to seek a reduced child support obligation – at least temporarily. An attorney can review your circumstances and offer insight on how Montgomery County's guidelines for calculating child support could impact your case.
Call a Montgomery County Child Support Attorney
If you need help requesting child support or responding to a request for child support from your former spouse, it may be in your best interest to connect with an attorney at our firm. Advocacy from a Montgomery County child support lawyer can help ensure that your child's needs are adequately considered by the court. Schedule a case consultation with a local attorney today.