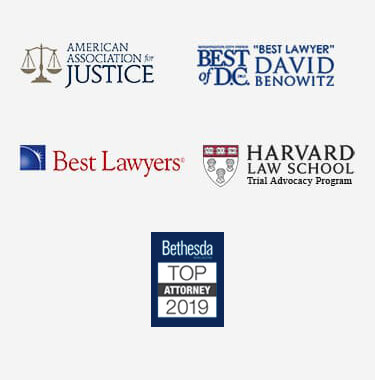 Montgomery County Separation Agreements Lawyer
Separation agreements can serve as invaluable tools for married couples who are either contemplating divorce or currently pursuing marital dissolution. Through these contracts, spouses can specify their wishes concerning the care and custody of any shared children and their rights to marital property during the pendency of their divorce and afterwards.
If you and your spouse are considering divorce, you should speak with a Montgomery County separation agreements lawyer. A dedicated marital agreements attorney can assist you in drafting a marital agreement or provide legal representation if your former spouse violates the terms of the agreement. 
Common Issues Addressed in a Separation Agreement
State law does not officially recognize married couples who are seeking a divorce as legally separated. Spouses who stop living together with the intent of getting a divorce may enter into a separation agreement to resolve interim or final property, financial, and child custody disputes. Common issues addressed in the terms of these contracts include:
Interim exclusive possession of the marital home
Division of other marital property, such as family vehicles
Temporary child custody arrangements
Continuation of health insurance benefits
Temporary spousal support payments
 Although separation agreements are typically used to resolve marital issues that arise while the divorce is pending, the terms of the agreement could be incorporated but not merged into a couple's final divorce decree. A local attorney can help two parties draft a separation agreement that addresses their more pressing marital issues.
Enforcing Separation Agreements in Montgomery County
Separation agreements are binding, but there is always a risk that one party will breach of terms of the contract. If the agreement was written and signed by both spouses, the non-breaching party can enforce compliance with the agreement through multiple avenues.
An attorney can work with an individual to file a motion requesting that a court order the other party to comply with the contract. Conversely, a separation agreements lawyer can defend spouses accused of breaching the terms of the contract. 
Revoking Separation Agreements
Under certain circumstances, spouses who enter into separation agreements during divorce proceedings may reconcile and decide to continue their relationship. In these cases, Maryland law permits spouses to revoke their contracts if they mutually agree or the terms of the written agreement allow.
If the agreement was an informal, oral contract, there is typically no legal action needed to revoke the terms because the agreement is unenforceable. To revoke a formal separation agreement filed with the court, however, the spouses may need to execute a second contract revoking the original provisions. A lawyer in the area can guide reconciled couples through the process of revoking a separation agreement.
How a Montgomery County Separation Agreements Attorney Can Help
If you and your spouse are considering divorce, drafting a separation agreement can be beneficial in helping you resolve your marital issues. A Montgomery County separation agreements lawyer can help you execute a binding contract detailing how you want to deal with your financial, property, or custody disputes and avoid having to battle it out in court.
Should a dispute concerning the enforcement of your marital agreement arise, a seasoned attorney can also counsel you regarding legal action you can take to hold your former spouse accountable. Call us today to schedule an initial appointment with a member of our team.