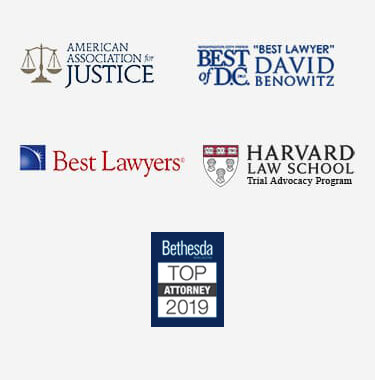 Montgomery County Divorce Lawyer
If you have initiated a divorce action or are responding to papers, it is understandable that you might be going through a very difficult time. The stress of trying to handle your case alone can be overwhelming. For this reason, it may be beneficial to speak with a Montgomery County divorce lawyer who can help you at every stage of the legal process. A family law attorney can help you discern the most appropriate action for your circumstances and help address any concerns you have regarding child support, custody, asset division, and alimony.
Fault vs. No-Fault Divorce in Montgomery County
While fault grounds are not required to file for divorce in our area, there are some specific elements that need to be met to initiate a marriage dissolution. If you wish to file without fault grounds, you must have been separated from your spouse for a minimum of one year.
The required waiting period to file a no-fault divorce based upon physical separation is 12 months. It may also be possible to file for no-fault divorce sooner than one year if you and your ex have executed a marital separation agreement that addresses all the issues within your marriage, including but not limited to custody, child support, alimony, marital property and retirement rights.
An attorney in Montgomery County can help you determine whether you are eligible to file with or without fault-based grounds. While Maryland is still a fault-based state for filing of grounds for divorce, fault-based filings are often based on desertion or constructive desertion adultery, cruelty, or excessively vicious conduct.
In many cases, one of the divorcing parties must be a legal resident defined as having resided in the State for at least six months. One can also file divorce in our area if the incident involving the alleged fault basis occurred in the state.
Limited and Absolute Divorces in Our Area
Whether someone files for a limited or absolute divorce depends on the grounds being filed. A limited divorce is akin to a legal separation according to state law. It allows the parties to live separately and apart, but it does not end the marriage. Marital property continues to accrue, as does adultery and other fault-based grounds.
A limited separation is often the first step when filing to end a marriage. Moreover, the law allows someone to file for absolute divorce even after having secured a limited divorce.
When someone files for absolute divorce, this means that the marriage will be terminated at the conclusion of their case, and after their time for appeal has expired, each will be free to remarry again. Legal grounds for absolute divorce include adultery, insanity, desertion, and excessively vicious conduct. You may be eligible to file for either type of divorce in MoCo if you are suffering from abuse or have resided apart from your spouse for a year or longer.
The Length of a Montgomery County Divorce Case
There are a variety of factors that could impact the length of a separation case in our area. The type of marital dissolution action, as well as whether it is contested or uncontested, will impact the time it takes to dissolve the marriage. If you do not meet the requirements to file for limited or absolute divorce, this could also prolong your case.
Disputes over issues such as property division or child custody can also affect the timeline of a pending divorce case. Some cases resolve in a matter of months, while others take a year and a half or more. A MoCo attorney can explain how your divorce case may progress based on your particular set of circumstances.
Get in Touch with a Montgomery County Divorce Attorney
Family laws in Maryland are complex. Do not try to enter any divorce proceeding without an attorney by your side. A Montgomery County divorce lawyer can protect your rights and work diligently to help you achieve a positive outcome in your case. Call our office today to book an evaluation of your case.