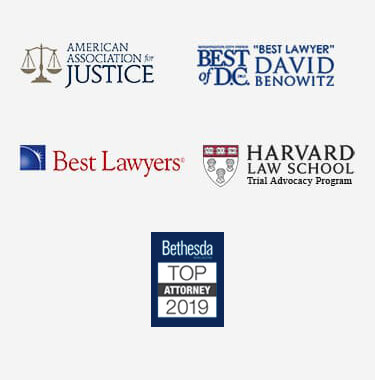 Montgomery County Visitation Lawyer
Under most circumstances, anyone not granted primary physical custody of their child will instead be granted visitation rights that allow temporary access and custody in accordance with a predetermined schedule or interaction.. However, there is no set formula that courts in Maryland follow when establishing accesss and visitation rights, so the access schedule one non-custodial parent would receive may vary significantly from those another might get under different circumstances.
If you and your spouse cannot agree on a visitation or parenting time schedule that serves both your wishes and your child's best interests, you may want to consider seeking help with the matter from a Montgomery County visitation lawyer. In the same vein, a qualified family attorney could advocate on a non-custodial parent's behalf in court for a particular visitation or parenting time arrangement, or a modification to an existing order.
Who May Be Granted Visitation Rights in Montgomery County?
Visitation rights come into play during divorce or custody proceedings when one the parties are involved in custody litigation for access and custody of their child or children. In addition to non-custodial parents, though, grandparents, step-parents, and even certain third parties may file for visitation rights if they can prove that would be in the child's best interests and have the permission of the parents.
Visitation rights are not guaranteed under any circumstances—if a court believes that granting visitation to a parent would put a child in danger or otherwise not serve their best interests, that party may be denied visitation rights or be awarded supervised visitation only. For example, if a non-custodial parent had a history of domestic abuse, prior convictions for violent crimes, or a problem with drug or alcohol addiction, it is likely that a court would be hesitant to give them visitation rights.
However, if a court does grant visitation rights to a non-custodial parent, the custodial parent should not legally do anything to hinder or infringe upon those rights. If a custodial parent does wrongfully get in the way of court-ordered visitation, a Montgomery County visitation attorney could help the impacted parent or family member seek a modification of the existing order or, if necessary, initiate contempt of court proceedings.
Establishing a Visitation Schedule
Whenever feasible, courts in Montgomery County prefer that parents work together to establish a visitation schedule they can both agree upon and which protects their child's wellbeing. Visitation or parenting agreements are often structured so that the parents have shared physical custody and share school breaks, and/or certain holidays, but depending on each parent's geographical location and each child's unique needs, different schedules may be warranted.
In certain situations, it may be in everyone's best interests for visitation to occur in a neutral location with supervision from either the custodial parent, a qualified third party, or both—for instance, if a non-custodial parent is currently trying to recover from a drug addiction. A visitation lawyer in Montgomery County could help individual parents determine what the best arrangement would be for their unique circumstances.
Learn More by Speaking with a Montgomery County Visitation Attorney
Once visitation rights are granted by a court, they typically cannot be taken away except by a subsequent court order, even if the non-custodial fails to pay spousal or child support. That being said, visitation rights are not granted in every situation, and arrangements that courts do approve can look very different from one individual family to another.
Once retained, a Montgomery County visitation lawyer could help you pursue an agreement that respects the rights of both parents while also preserving your child's safety and happiness. To schedule a meeting and start discussing your case, call today.