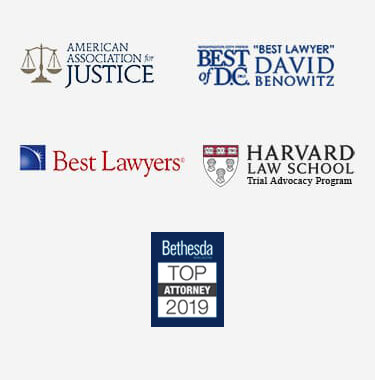 Montgomery County Child Custody Lawyer
Whether you are seeking sole or joint physical custody of your child, the guidance of a family law attorney may be vital throughout your case. A Montgomery County child custody lawyer can help you draft a parenting agreement that addresses your concerns and puts your child's best interests first. Let a member of our legal team guide you throughout the custody process and help you resolve any challenges during your case.
Types of Child-Sharing Arrangements in Montgomery County
There are several kinds of child-sharing custody arrangements that an experienced attorney in Montgomery County can help you pursue. Physical custody or parenting time, for instance, determines which parent the child will live with and on what access schedule.
Unless there is evidence that an award of shared physical custody would adversely impact the child's best interest, a judge will often favor a custodial arrangement that provides for shared parenting time with each parent. However, there may be situations where the child's best interests are better served by only one parent retaining primary or sole physical custody.
What is Legal Custody?
Legal custody, on the other hand, is a parent's right to make significant or major decisions about their child's welfare, such as where they will go to school, the religious institution or place of worship they will attend, and the kind of medical treatment they will receive.
Under state law, the way the court awards custody varies on a case-by-case basis because many different factors can influence a child's best interests. For example, the court certainly may award joint legal and physical custody to both parents and will determine what access schedule is appropriate for each parent. Alternatively, the court may instead decide that it is in the child's best interests to live primarily with only one parent and provide a visitation schedule to the other, while both parents retain joint legal decision-making authority.
There are an infinite number of ways the court may award custody and access, and it is up to each parent to provide evidence as to what is in the best interest of their child. This is why it is crucial to have knowledgeable and experienced counsel advocate on your behalf.
What Elements Can Impact a Local Child Custody Determination?
In an ideal situation, both Montgomery County parents will work with their attorneys to reach a favorable child custody agreement to submit for the court's final review. However, this may not be possible in all case. If it is left up to the court to determine a child-sharing arrangement, there are a wide range of elements the judge may consider when deciding which rights will be granted to which parent. As previously mentioned, the court must make all custody decisions based on the child's best interests, regardless of either parent's wishes.
When determining the child's best interest, the court may look at the relationship that each parent has with the child or children question, as well as the fitness of each parent and the needs of the child. The extent of either parent's effort and contributions to foster the parent-child relationship, as well as the location of each parent's homes will also factor into the court's final custody decision.
Contact a Montgomery County Child Custody Attorney
Whether you have an amicable relationship with your former spouse or are involved in a highly contested divorce situation, you should consult with a Montgomery County child custody lawyer about your case. An attorney can help you formulate an effective parenting schedule and advocate for your parental rights in court. Contact our office today to speak about your case.