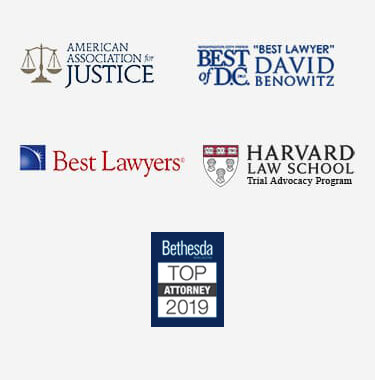 Montgomery County Spousal Support Lawyer
Spousal support is a common concern for many divorcing couples, especially those who have been married for a long time and are worried about their financial future after the dissolution of their marriage. If you have questions about your right to alimony or concerns about your potential financial obligations after divorce, consult with a Montgomery County spousal support lawyer. A MoCo family law attorney can examine whether you may be eligible for spousal support or help contest your obligation to make payments to your former spouse.
Factors that Could Impact Alimony in Montgomery County
Alimony is not granted in every divorce case. The court must consider a variety of factors when deciding whether to award either party spousal maintenance. Since there are several kinds of spousal support that may be awarded, these considerations can have a significant impact on the duration and amount of alimony secured.
One of the key factors that could affect spousal maintenance in our area is how long a couple is married before they divorce. Additionally, the requesting party's ability to support themselves financially as well as the other spouse's capacity to pay the proposed amount will also impact the court's decision. If, for example, one spouse needs to go to school to obtain the credentials necessary to seek gainful employment and become financially independent, this could impact the duration and amount of spousal support the court orders the other party to pay.
The health and ages of both spouses as well as their financial obligations and assets may also be considered; in addition whether the spouses income and support are unconscionable. For instance, the lifestyle of the requesting party prior to divorce may influence the judge's decision on whether spousal support is warranted and how much. A local lawyer can advise you on what factors may impact a particular judge's decision to award alimony.
Types of Spousal Maintenance Available in MoCo
There are several types of spousal support available in our area. Temporary alimony may be paid out to one party before their divorce is finalized if they can demonstrate a financial need as well as a need to keep the status quo. However, their eligibility for continued support would need to be evaluated at the final merits on their marriage dissolution.
After the conclusion of a divorce, there are two main types of spousal support that someone may be awarded. First, permanent alimony is awarded in rare circumstances, such as when the receiving party has no means of becoming financially independent because they suffer from a disability.
The other type of spousal maintenance a local attorney can help you obtain is rehabilitative alimony. If you require support for a short-term duration to work toward financial independence, rehabilitative spousal support could be granted for a few years or longer in some cases.
Termination of Spousal Support
Certain situations automatically terminate someone's obligation to pay spousal support. A rehabilitative alimony agreement could have a predetermined end date to someone's obligation, on which their duty to pay spousal maintenance would be terminated. Spousal support payments will also end if either party passes away. In addition, if the party receiving spousal maintenance remarries, they will become ineligible for spousal support from their former spouse.
Talk with a Montgomery County Spousal Support Attorney
Whether you need help responding to a request for alimony or requesting support from your former spouse, a skilled attorney can help you resolve these complex issues. A Montgomery County spousal support lawyer can represent your interests and secure a fair alimony arrangement. Reach out to an attorney today to book a consultation.