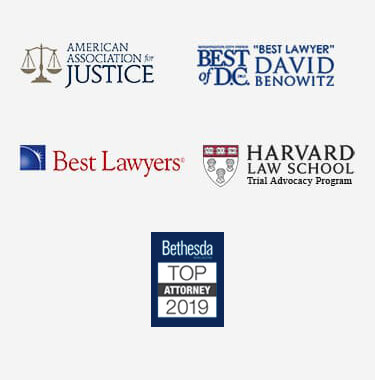 Montgomery County Marital Agreements Lawyer  
When planning for marriage, many couples fail to consider the legal implications of their union. Spouses have certain legal rights to marital property, and it is important for new couples to discuss their finances to prepare for future life events.
Whether you are recently engaged or contemplating separation, you should consult with a Montgomery County marital agreements lawyer. A devoted family law attorney can help you secure your assets and prepare for unexpected events such as divorce or death. Reach out to our firm today to learn more about what our legal team can do for you. 
Common Types of Marital Agreements in Montgomery County
There are many types of marital agreements that couples can execute to preemptively address disputes that may arise over the course of their marriage. The terms of these contracts typically address issues such as personal property division, alimony, retirement rights and real property. The type of contract needed depends on the timing of the couple's relationship.
Prenuptial and Postnuptial Agreements
Before a couple gets married, they can have a prenuptial agreement, or "prenup," drafted with the help of an attorney. This type of contract can be used to secure each party's individual finances and specify each party's wishes concerning the distribution of property in the event of divorce or separation. Postnuptial agreements, or "postnups," have a similar purpose, though these are used after a couple has gotten married and they usually address issues that the couple is trying to resolve after they are married.
Separation Agreements
Couples who are considering filing of divorce can have a separation agreement drafted that details an agreed proposed arrangement for the division of property. A local attorney who is familiar with marital agreements can represent individuals in negotiations and work to draft a legally enforceable contract.
Benefits of Executing Nuptial Agreements
Though they may not seem necessary, marital agreements have many benefits. By taking the time to plan in advance, couples can protect their finances and mitigate future disputes especially future litigation. For example, a person could use a prenup to exclude specific assets from being deemed marital property in a future divorce proceeding.
A valid nuptial or separation agreement can be incorporated and not merged into a final divorce decree, speeding up divorce proceedings. According to the Maryland Code, Family Law § 7-103, parties may obtain an absolute divorce decree by mutual consent if they have a written agreement executed by the parties which address all the outstanding issues in their marriage.
There are no waiting periods for securing a divorce by mutual consent so long as parties comply with the applicable statutory provisions. A seasoned lawyer can help couples identify how a martial agreement can benefit them depending on their specific situation.
Contact a Montgomery County Marital Agreements Attorney Today
If you are planning to get married or thinking about divorce or separation, you should get in touch with a Montgomery County marital agreements lawyer. Drafting a contract to safeguard specific assets can ease any stress that may arise during a potential divorce. It can also simplify marital dissolution proceedings.
An experienced attorney can represent you and protect your rights during negotiations with your spouse. Additionally, a legal professional can review and existing agreement to ensure that it complies with state law and more importantly with your wishes. Call us today to schedule a consultation to discuss your case.