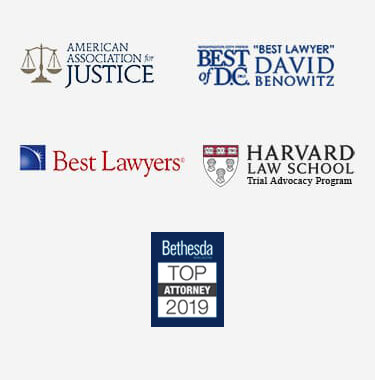 Maryland Traffic Lawyer
If you are facing traffic-related charges, you may be unsure how to best defend yourself against these charges and the penalties you could be up against in the event of a conviction. Do not hesitate to reach out to a Maryland traffic lawyer if you have been charged with a traffic violation. A skilled criminal attorney could carefully evaluate the charges against you and advise you regarding the best strategies to fight these allegations.
Unregistered Vehicle Violations
Pursuant to Maryland Code, Transportation §13-401, a driver is barred from operating a motor vehicle that is not registered with the Maryland Motor Vehicle Administration (MVA). Violation of this statute constitutes a punishable misdemeanor which may incur a maximum fine amount of $500.
It is also important to note that someone could also be charged under this statute if they allow another person to drive their unregistered vehicle. To avoid adverse outcomes and restrictions on their license, anyone accused of driving without registration should get in touch with a qualified Maryland traffic attorney immediately.
Driving on a Suspended License
Under MD. Transp. Code §16-303, there are numerous penalties for driving while on a suspended license, depending on the underlying cause of the suspension. For example, the charge would fall under MD. Transp. Code §16-303(c) if the person's license was originally suspended for any of the following underlying violations:
Too many license points on their driving record
Failure to pay child support
Failure to complete a driver's program
If someone is charged for driving with a suspended license under this statute, they may face 12 demerit license points, license revocation, $1,000 in fines, and up to 12 months in prison. Second-time offenders could face up to two years in jail in addition to fines.
On the other hand, MD. Transp. Code §16-303(h) would apply to underlying charges for driving uninsured, a missed court appearance, or failing to pay a prior ticket. Penalties may include a $500 fine, three demerit license points, and two months in prison. However, when someone is pulled over for driving on a suspended license, the responding officer would likely cite them for both violations, as the reporting system does not differentiate the cause of the original suspension.
Driving While Uninsured
It is illegal for motorists to operate a vehicle without insurance coverage in the state of Maryland. If a driver is convicted for driving uninsured, they could face five license points, fines ranging upwards of $1,000, and 12 months in jail. Subsequent offenses and additional point accumulation could result in license suspension or revocation.
Furthermore, Maryland residents could be subject to $2,500 in administrative fines each year in which their vehicle remains uninsured. It is also at the MVA's discretion to suspend a resident's registration and bar them from registering other cars until they purchase coverage satisfying the state's mandatory insurance minimums.
Hit and Run Charges
A hit and run accident is when a motorist is responsible for a crash resulting in personal injury or property damage and flees the scene. It is vital to retain staunch legal representation in Maryland from the outset to fight against these grave traffic charges.
If a driver leaves the scene of a wreck which causes property damage, they could receive eight license points and lose their license. A conviction could also be accompanied by $500 in fines and two months in prison.
In accordance with MD. Transp. Code §27-113, enhanced felony penalties apply if the hit and run accident injures someone, including up to five year's incarceration and $5,000 in fines. If the accident causes a fatality, the accused could be charged with felony manslaughter, punishable by a $10,000 fine and/or ten year's confinement.
Speak with A Dedicated Maryland Traffic Attorney
Even if you are facing what seems like a minor traffic citation, it is of the utmost importance to have a dedicated attorney at your side. Depending on the alleged offense, you could be facing serious penalties including steep fines, lengthy periods of confinement, loss of your license, and more.
Please reach out today to speak with a Maryland traffic lawyer and receive additional information about the legal consequences which you may be up against.