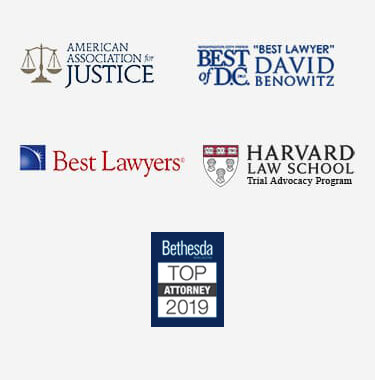 Maryland DUI Lawyer
Charges for driving under the influence (DUI) should not be taken lightly. If convicted, a person could face significant fines, periods of incarceration, license penalties, and more. You should consider contacting a Maryland DUI lawyer at once if you have been charged with a DUI.
A criminal lawyer could thoroughly investigate the claims against you and protect your foundational rights at each stage of the legal process. An attorney could fight tirelessly to diminish the charges leveled against you and work towards a positive outcome.
DUI vs. DWI
Maryland Code, Transportation §21-902 classifies intoxication-related charges into two categories — driving under the influence (DUI) and driving while impaired (DWI). If someone is pulled over by law enforcement and tests for a blood alcohol concentration of BAC or 0.08 percent or higher, they may be charged with a DUI.
A lesser burden of proof is required to reach a DWI conviction. In fact, if the individual's coordination was at all affected by drugs or alcohol, this could provide sufficient basis for a conviction. As such, it is imperative that someone facing DUI or DWI charges in Maryland consult with an experienced attorney as soon as possible who could start mounting a strong defense on their behalf.
Offenses and Punishments
The severity of the penalties the accused may be subjected to for a DUI or DWI depends both on the nature of the defense and whether they have been convicted of such charges within the previous five years.
Consequences of a DUI
A first DUI conviction may be accompanied by a period of incarceration up to one year and $1,000 in fines. A first-time offender may also face revocation of their license for up to six months and receive 12 demerit points on their driving record.
The penalties for a DUI increase with subsequent convictions. Individuals convicted of a second DUI must serve at least five days in jail, but may be incarcerated as long as two years. Also, the individual could be required to pay $2,000 in fines, lose their license for a year, and receive a further 12 demerit points.
For a third DUI conviction, the period of incarceration could be upwards of five years with a maximum of $5,000 in fines assessed. Individuals who are convicted of a DUI twice within a five-year period would be subject to mandatory license suspension and required to use an ignition interlock device, among other possible penalties. A person could face additional sanctions if a passenger was under the age of 18 when the alleged offense occurred, including increased fines and lengthier mandatory minimum periods of incarceration.
Penalties for DWI Convictions
While the consequences of a DWI conviction are generally less severe than those for a DUI, harsher penalties apply if the individual is found to have been driving a minor. The periods of imprisonment and accompanying fines for a DWI conviction include the following:
First offense — $500 in fines and a maximum two-month period of incarceration.
Second offense — $500 in fines and a maximum one-year period of incarceration.
Third offense — $5,000 in fines and a maximum five-year period of incarceration.
Besides the sanctions outlined above, the individual could face prolonged license suspension as well as points on their license.
Penalties for Sobriety Test Failure or Refusal
If a motorist is pulled over and does not pass or refuses a sobriety test, law enforcement may confiscate their license. When someone tests with a .08 percent BAC or higher, their license may be suspended for 180 days. Testing with a .15 percent or higher BAC would incur the same period of license suspension for the first violation, and 270 days for additional offenses.
In the event someone refuses to take a sobriety test, they would face an automatic 270-day suspension. If the person has a previous conviction on their record, a two-year suspension would apply. However, the law permits the accused to fight back against suspension if they petition for a hearing within 10 days. A Maryland DUI attorney could handle all aspects of the accused's defense, from representing them at administrative hearings to arguing their case before a jury.
Consult with a Maryland DUI Attorney Today
If you or your loved one has been charged with a DUI, you need a solid legal defense from the outset to maximize the likelihood of achieving favorable results. A Maryland DUI lawyer could provide the aggressive defense needed to level a compelling defense on your behalf. An attorney may be able to move to get your charges reduced, or in some cases, dropped entirely.
Schedule your confidential attorney consultation to discuss what defenses may be possible against your charges.