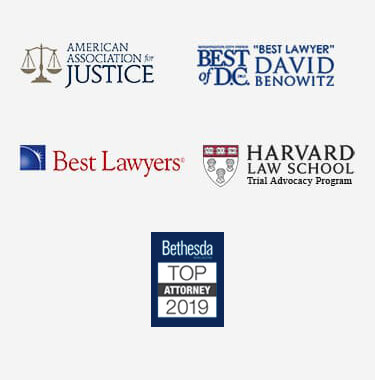 E-Cigarettes Lawyer
E-Cigarettes are a big industry today and are especially popular among young people. Although E-Cigarettes are often touted as safer than regular cigarettes, E-Cigarettes have been known to cause lung disease, and in some cases, have been known to explode during use.
If you or someone you love has suffered from lung disease or been harmed by an E-Cigarette that exploded, you may be entitled to legal compensation. An experienced E-Cigarette lawyer will be able to review your symptoms with you and determine whether or not you have a case. If so, a skilled product liability attorney can then help you to obtain the monetary compensation that you are entitled to.
E-Cigarettes Regulation
E-Cigarettes, commonly called "vapes," are essentially a cartridge filled with nicotine solution and a small battery. The solution is heated into a vapor which the user inhales and exhales like smoke. The nicotine that is used in e-cigarettes is the same nicotine that is used in regular cigarettes and nicotine patches.
The nicotine solution used in E-Cigarettes contains neurotoxins, which are alleged to be poisonous when ingested and is also poisonous when inhaled or absorbed through the skin or eyes.
Moreover, the E-Cigarette business is not heavily regulated. Childproofing is not required and no warnings are required to be placed on packages. In May of 2016, the FDA announced new authority to ban E-Cigarettes to minors and require more extensive approval.
Harmful Effects of E-Cigarettes
E-Cigarettes have caused some users to suffer from very serious health problems, including heart disease and lung disease. Moreover, some individuals have sustained burn injuries from exploding E-Cigarettes that have overheated. Overheating of these E-Cigarettes has been linked to some or all of the following which may require the attention of an e-cigarette lawyer:
Overcharging the battery
Puncture
External heat
Short circuits
Basis for Class Action Lawsuits
In recent months, class action lawsuits have been filed against E-Cigarette manufacturers under a products liability theory of recovery. Class action plaintiffs have alleged manufacturing, design, and warning defects, all associated with E-Cigarettes.
Some lawsuits allege that the E-Cigarette manufacturers have failed to thoroughly and properly warn of the significant health risks associated with E-Cigarette use. Others allege that E-Cigarettes have been improperly designed and did not include the proper safety mechanisms and features to prevent them from overheating and/or exploding. Class action plaintiffs also claim that E-Cigarettes lacked adequate instructions for proper use.
Potential Damages Available
When E-Cigarette manufacturing, design, and/or warning defects lead to personal injuries and damages, users may be entitled to financial compensation under the law. The following types of monetary damages may be available to injured plaintiffs in E-Cigarette product liability cases:
Payment of medical bills for treatment
Payment of lost wages
Past, present, and future pain and suffering
Lost earning capacity
Mental anguish and emotional distress
Loss of quality of life
Permanent disfigurement
Contact an E-Cigarettes Attorney
E-Cigarettes have been known to cause serious diseases and burn injuries as a result of well-documented manufacturing, design, and warning defects.
E-Cigarette lawyers will be able to speak with you about your symptoms, determine whether or not you have a cause of action, and help you pursue the financial recovery that you are entitled to.
You should feel free to contact our experienced E-Cigarette attorneys at any time, via telephone or email, for an initial consultation.