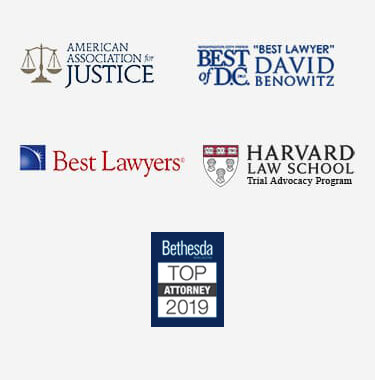 Deadly Defective Vehicles in DC
Vehicle flaws can easily cause a deadly defective vehicle accident, or turn a survivable crash into a fatal one. Although any fatal wreck is agonizing for surviving family members, it is even more devastating when you know your loved one should have lived, but didn't. Often, a deadly defective vehicle accident is caused by the very devices meant to protect us from injury. Poorly designed and malfunctioning safety devices can be even more injurious than if those not used at all. If a loved one has been killed because of a deadly defective vehicle, contact a DC defective vehicle lawyer today with experience handling dangerous product cases.
Causes of a Deadly Defective Car Accident
A deadly defective car accident sometimes occurs because of flaws in seat belts, such as:
Automatic shoulder straps
Shoulder straps sitting too high
Shoulder straps which cause ejection (often door-mounted)
Retractor failure
Unintentional unlatching
Deadly defective car accidents can also result from airbags, which:
Fail to deploy
Deploy too forcefully
Deploy when no accident occurred
Possibly worst of all are flaws in car seats, which we trust to keep our babies and toddlers safe. Defective car seats can kill a child during normal driving conditions – even if a crash does not occur. Such defects include:
Buckle failure
Seats that separate from bases
Weak areas where seats attach to seat belts
Inadequate padding
Shoulder straps which come loose
Unclear instruction manuals which result in improper installation
Other Cases a DC Defective Vehicle Lawyer Can Help With
Survivable accidents, including those that knock victims unconscious, can turn fatal quickly. This is especially the case when there is a car fire or explosion. A properly designed and functioning fuel system contains fuel, even in the event of an accident. Fuel system flaws can become a source of fire in a deadly defective vehicle accident. Such flaws may involve design, faulty parts, or improper installation.
Other flaws that can result in a deadly defective vehicle accident are:
Defective ATVs, tires, and door latches
Faulty brake and steering systems
Poor roof crush resistance
Commercial truck cab guard defects
Faulty engine lights
If you think that the death of someone you love resulted from a vehicle defect, contact a qualified group of attorneys as soon as possible. They can review your case and explain what damages you may be owed, often in an obligation-free consultation. But it is important to act as soon as you realize that a defect is to blame. Once the statute of limitations runs out, there is little the most skilled attorney can do to help you.
Call A DC Defective Vehicle Lawyer For More Information
If you or a loved one was involved in such a motor vehicle accident, fill out our online form, or call for a consultation with a DC defective vehicle lawyer. We want to work for compensation on your behalf. Your first meeting with us is free of charge.