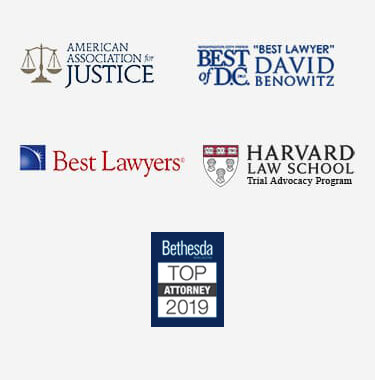 DC Omegle Lawyer
Omegle allows internet users to connect with strangers around the world for video chats. Ideally, these virtual platforms promote exposure to different cultures and alternative worldviews. Unfortunately, child predators and other abusers have been using Omegle to prey on children and expose them to lewd imagery and content.
An experienced product liability attorney knows that Omegle is required to provide a safe experience for those using its product. If you experienced trauma connected to your experience using Omegle as a child or your children have fallen victim to this abuse, you have the right to seek compensation. A DC Omegle lawyer could provide more information about the obligations of this platform to protect young users and take the lead in seeking compensation on children's behalf.
Omegle Lawsuits as Product Liability Claims
All manufacturers have a legal obligation to produce items that do not place their customers at an unreasonable risk of harm. While most people imagine these items as consumer products, the law has advanced to hold companies such as Omegle similarly responsible for the failures of their online products to protect users. As a result, a child who suffers from emotional trauma or physical predatory behavior using Omegle may be able to hold the company responsible for damages.
The manufacturers of a product may be held strictly liable for the harm their products cause. A DC Omegle attorney could show that the precautions that Omegle is using to prevent interactions between children and adults are insufficient to prevent instances of abuse.
Compensation for Emotional Damages Under Federal Law
Product liability cases against Omegle are processed under DC law. However, recent federal laws, such Marsha's Law, have been passed to provide additional opportunities to hold online platforms responsible for allowing abuse. Marsha's Law states that minor victims of sex abuse have ten years after the abuse occurs or ten years after reaching the age of 18 to seek out compensation for the emotional trauma that resulted from abuse. This compensation, unlike other personal injury claims, can include punitive damages to punish acts of child pornography and exploitation.
Omegle may be liable under Marsha's Law since they have allowed instances of child sexual abuse to occur on their platform. In addition, the company may have images of child abuse on its servers that could be used to exploit a child. A DC Omegle lawyer could explain Marsha's Law and how it could help victims hold the company liable for experiences with sexual abuse.
Contact a DC Omegle Attorney Today
Omegle's popularity as a way for people to connect with strangers on the internet has led child abusers to recognize it as an opportunity to prey on children. While Omegle does not allow children under the age of 13 to use the platform, their methods for enforcing this restriction are poor at best. In addition, children between the ages of 13 and 17 are still vulnerable to abuse.
If you have experienced sexual abuse from your time on Omegle as a child or are the parent of a child who experienced this trauma, you have the right to seek compensation. A DC Omegle lawyer could pursue compensation for the emotional trauma connected to the abuse and demonstrate how Omegle is responsible for letting it happen. Reach out to an attorney today to discuss your options.