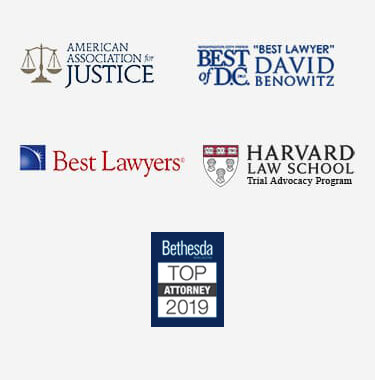 Safety Precautions For DC Pedestrians
If you are a pedestrian in the city of Washington, DC the following are some precautions you can take to prevent pedestrian accidents. If you have already been in an accident and are interested in filing a claim, call a DC pedestrian accident lawyer today to discuss your case.
Safety Measures To Prevent Pedestrian Accidents
One of the most important safety measures to take is to be aware of your surroundings.  If you are driving on a street where there are a lot of pedestrians, than drivers need to be aware of this fact.  Similarly, if pedestrians are walking along busy streets, than pedestrians need to be mindful of this fact as well.
Some things you can do as a pedestrian include:
Wearing bright colored clothing,
Carrying a light (such as the flashlight on your cell phone)
Or walking in brightly lit areas
If you are driver, then you can do things such as:
Make sure your vehicle is in working order
Make sure your headlights are clean and fully operational
Ensure windshield wipers are working properly
Maintain a safe speed
Like the many small factors that can cause or contribute to a pedestrian accident, there are just as many small factors that can be taken to try and avoid a collision involving a pedestrian.
Extra Cautions Pedestrians Can Take
Pedestrians should, generally, take extra precautions at night. The standard is whether a person is operating a motor vehicle or traveling as a pedestrian in a reasonable manner based upon the circumstances that exist at that time and place.  If a pedestrian is traveling through an intersection late at night, and the intersection is poorly lit, than the pedestrian should be on the look-out for any vehicles.
Likewise, if a person is operating a motor vehicle through an intersection or making a right or left hand turn through a poorly lit intersection, the driver should also be equally attentive to the presence of any pedestrians in the intersection.  This is especially true when people know through experience that the intersection if heavily traveled by pedestrians. No person ever as a legal right to plow through an intersection blindly.
Precautions Runners Can Take To Avoid Accidents
Often, runners in DC use headphones that can affect their ability to hear traffic or a driver sounding the horn. Additionally, runners can be out and about very early in the morning before it is light out. Due to these factors, joggers should be especially attentive to their surroundings and aware that drivers may not expect them to be either on the road or crossing the road very early in the morning. Runners can be less attentive due to extra layers of clothing used because of weather conditions or through the use of headphones.  So, it is important for everyone, drivers and runners, to be attentive and pay attention to their surroundings.
Precautions to Take Following a Pedestrian Accident
Accidents involving pedestrians are often more severe because the impact involves a person and a motor vehicle. If a pedestrian is involved in an accident with a motor vehicle, the first thing the pedestrian should do is try to remain calm. If they remain calm, then oftentimes they are better able to assess the situation. For example, if a person is knocked down as a pedestrian by the vehicle, he/she should try and assess the situation and determine whether or not they are in danger. Other vehicles may not see someone lying in the street, especially if it is dark or the lighting is poor.
Next, the pedestrian should try to obtain the identity of the driver of the vehicle involved in the accident. The pedestrian should try to remember the make, model, and license plate or jurisdiction of the vehicle involved. They should also try to determine if there are any witnesses to the accident.  If so, they should ask the witnesses to remain on the scene until either police or some other emergency responders get to the scene.
What Information Should Pedestrians Carry on Them?
If a person has a certain medical condition that could be severely affected by emergency room treatment then they should have an emergency ID, card or badge on them. This is especially true for people who are jogging.
It is always a good idea for a pedestrian to carry a form of identification on them. If something were to happen, and that person were not able to communicate with either an emergency responder or someone in the emergency room, that person would be able to collect the pertinent information and reach out to family members. Family members can often help assist medical providers with information about drug interactions, blood type or any unique health concerns that the victim may have.