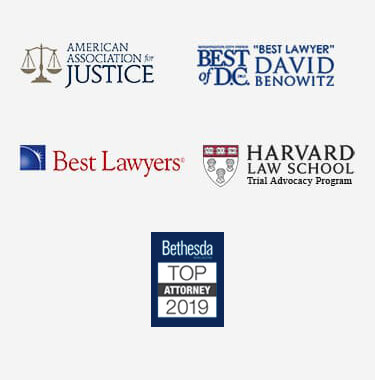 DC Pedestrian Accident Damages
Pedestrian accidents can occur for multiple reasons. However, it is most likely that the person operating the vehicle did not yield when they were required to or did not see the walker in front of them. Should this be the case, it is completely acceptable to begin considering DC pedestrian accident damages for your injuries.
If you are interested in pursuing compensation for the pain you have suffered, contact an experienced pedestrian accident lawyer right away. An attorney can help you pursue the amount of compensation to help you recover financially and emotionally.
Dangers of Walking Accidents
Someone can pursue DC pedestrian accident damages if they have been hit by a vehicle while walking in a designated walking area. The statute of limitations to pursue compensation for a pedestrian accident is three years. If someone gets hit by a car, they are more likely to suffer a serious injury than those involved in a collision between two cars. Injured pedestrians often pursue compensation if they believe the driver was negligent in their action or inaction. It can be critical for injured walkers to speak with an attorney about their case right away.
Recoverable Pedestrian Accident Damages
Recoverable DC pedestrian accident damages are typically economic and non-economic. Non-economic are classified as compensation for pain and suffering, which includes physical and mental injuries. Economic damages typically cover medical bills as well as lost wages incurred as a result of someone's inability to work following their accident.
Calculating Non-Economic and Economic Damages
Sometimes the jury is responsible for calculating non-economic damages. If the case is being settled, they just have to agree on a number. If the case is not going to settle, the jury makes that determination.
Non-economic damages are typically calculated. A jury will often determine non-economic damages based on the injuries and what amount of money they believe compensates the person for their pain and suffering. When calculating DC pedestrian accident damages, the jury could consider the type of pain and loss the injured party has suffered.
Medical Bills and Lost Wages
Medical bills and lost wages often include the consideration of past bills as well as the predicted future payments. Past lost wages are wages that a person lost up until the date that the damage award is determined. Future lost wages and future medical care are the amount of money that the person would have received moving forward but for the accident.
Likelihood of Punitive Damages
Any cap on non-economic or economic damages is limited by the insurance company. However, punitive damages are available when there is some sort of egregious conduct on the part of the defendant, such as drinking or using drugs. To recover this type of DC pedestrian accident damages, some other egregious conduct must have occurred to the level a jury will want to punish the defendant for causing the accident.