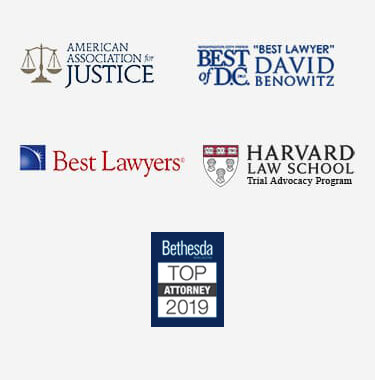 DC Colon Cancer Malpractice Lawyer
Statistics from the Centers for Disease Control and Prevention reveal that of all cancers impacting women and men alike, colorectal cancer represents the second deadliest form of the disease in the United States. With proper screening and diagnosis, however, colon cancer itself is highly treatable and in many cases, even preventable.
Sadly, though, many patients each year suffer the consequences of negligence on the part of medical professionals, which causes such cancers to go undiagnosed until it is too late—if at all. A colon cancer malpractice lawyer in DC can help victims and their families seek justice, accountability and fair compensation when that happens.
Statistics Emphasize Need for Early Colon Cancer Intervention
According to the American Cancer Society, documented five-year survival rates for colon cancer indicate that when detected early, many patients can enjoy a very hopeful outlook.
Those with stage 1 colon cancer have a five-year relative survival rate of roughly 92 percent. However, by the time colon cancer has had an opportunity to spread to distant regions of the body, five-year survival rates drop to approximately 10 percent.
The good news is that when early detection of pre-cancerous polyps results in their prompt removal, it is often possible to halt the development of potentially deadly malignant growths. Even when polyps have turned into cancer, if they are addressed and treated early on in their transformation, it is quite common for patients to experience highly successful outcomes.
Common Causes of Colon Cancer Malpractice Claims
Despite the capacity of medical professionals to detect pre-cancerous concerns before serious harm can occur, it is all too often the case that critical screening tests are simply not performed on those who need them. Tragically, it is alarmingly common for key hallmarks of potential cases of colon cancer to be dismissed as little more than nagging digestive complaints.
Common physician acts and omissions leading to diagnostic failures concerning colon cancer include:
Failure to order screening tests such as flexible sigmoidoscopy, colonoscopy, yearly fecal occult assessment or guaiac analysis for patients who are particularly at risk
Dismissal of reported symptoms as being simple diarrhea or digestive trouble
Failure to take and assess complete patient medical history
Failure to connect the dots between ongoing abdominal pain, anemia and bloody stool
Failure to aggressively monitor patients with existing inflammatory bowel conditions
Lack of consultation with or professional referral to a specialist
Misreading of diagnostic or screening test results
Consulting with a Colon Cancer Malpractice Lawyer
When the medical professionals on whom, we all must rely, are negligent in their duty to follow the accepted standard of care, the consequences can be truly profound. Errors or delays in the diagnosis of colon cancer can mean the difference between successful treatment and an incredibly dire prognosis for patients and their entire families.
A DC colon cancer malpractice attorney can conduct a comprehensive review of a patient's records and treatment history, consult with established medical experts to determine the prevailing standard of care and assemble the crucial evidence necessary to pursue ultimate accountability.
When colon cancer is allowed to spread unchecked, despite a physician's duty to take necessary measures to screen for and treat the disease, the harm to affected patients can be almost incalculable.
A medical malpractice attorney understands the trauma these situations can cause, and will seek financial recovery, which could include medical costs, lost wages, payment for pain and suffering, funeral expenses and more.
The Help Colon Cancer Malpractice Victims Need
Each victim of medical malpractice has a unique story to tell. A DC colon cancer malpractice lawyer with our firm is prepared to listen, analyze the facts and assist clients in making informed decisions about the legal options available to them. Contact us to discuss the circumstances of your case and to discover how we can help.