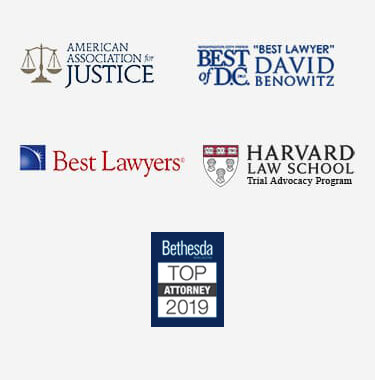 DC Breast Cancer Misdiagnosis Lawyer
Being diagnosed with breast cancer is traumatic and life-changing, but a proper diagnosis means treatment can begin in a timely manner. A missed or wrongful diagnosis, on the other hand, can have grave consequences.
No family should have to go through a breast cancer misdiagnosis or the emotional and financial costs it brings, let alone the cost to the patient's health and wellbeing. If you or a family member has breast cancer that was misdiagnosed, get in contact with a DC breast cancer misdiagnosis lawyer.
Benefits of a Breast Cancer Misdiagnosis Malpractice Claim
While no legal claim can heal a breast cancer patient, pursuing compensation for the losses you or your family has suffered can be beneficial in several ways.
Medical costs often raise substantially due to a delayed diagnosis. Because of the misdiagnosis, your loved one's breast cancer treatment may require much more extensive – and expensive – treatment and recovery. A person suffering from breast cancer may need more time away from work, and their family caregiver may lose wages as well. A malpractice claim against the person or entity responsible for making such a serious mistake can help cover the cost of these expenses.
Wrongful Death Claims
Unfortunately, misdiagnosed breast cancer often means a decreased chance of survival for the patient. Delays in diagnosis and treatment can spell the difference between stage 1 and stage 4 cancer, for instance, which in turn decreases the likelihood of survival by 78 percent, according to the American Cancer Society.
If your loved one's breast cancer was missed or wrongfully diagnosed and she passed away as a result, a breast cancer misdiagnosis attorney in DC familiar with handling this type of case can advise you regarding a wrongful death action against the responsible party.
Failing to Meet the Accepted Medical Standard of Care in Breast Cancer Diagnosis
In determining whether a physician failed to meet the accepted standard, when your loved one's breast cancer was misdiagnosed, the court will consider several factors including, but not necessarily limited to, whether the doctor:
Failed to order necessary tests or follow-up tests

Missed or misread test results

Delayed screening, especially for women in high-risk categories  

Ignored common symptoms of breast cancer, even in women, who may not be considered high-risk, such as younger women

Ignored risk-factors or family history
Common Breast Cancer Misdiagnoses
Fibromyalgia

Cyst in the breast or lipoma

Benign tumor

Blocked milk ducts

Frozen shoulder

Chronic fatigue

Anxiety or depression
Contact a Lawyer in Washington, DC
Breast cancer rates in the D.C. metropolitan area are among the highest in the country, with an incidence rate of 130 per 100,000, and the rates in Maryland and Virginia are also very high, at 124 and 123, respectively, according to the Centers for Disease Control and Prevention.
With such high incidence rates, physicians in these areas should be especially vigilant in breast cancer screenings and detection. If you believe your loved one's doctor has acted negligently, a DC breast cancer misdiagnosis lawyer who has experience with this type of claim, can examine the facts in your case and help you determine whether a malpractice claim is in your best interest.