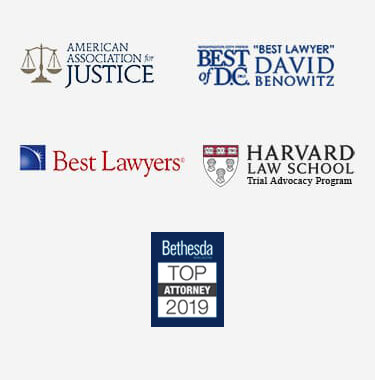 Washington DC FMLA and Leave Discrimination Lawyer
Have you been denied requests to take a permissible leave of absence from work, or been treated poorly after taking leave? If you answered yes to either of these questions, you may have an actionable claim for discrimination.
Although federal laws like the Family Medical Leave Act (FMLA) specifically authorize most employees to take a leave of absence from work for permissible reasons, employers do not always comply with these laws.
Covered employees should be at liberty to take a lawful leave without fear of losing their job or facing unfair treatment as a result of exercising their rights.
Let a Washington DC FMLA and leave discrimination lawyer review your case. Our seasoned FLSA attorneys help workers like you seek justice for all types of workplace discrimination.
Employee Rights Under the FMLA
The FMLA is a federal law that allows qualified employees to take up to 12 weeks of unpaid leave for stated reasons. This 12-week leave is available to employees every year.
The majority of Washington DC employees are eligible to take FMLA leave. In order for an employee to be covered under this law, three basic criteria must be met:
The employee must have been working for a minimum of one year for their employer;
The employee must have worked at least 1,250 hours within the last year;
The employer must have at least 50 employees within a 75-mile radius of the employee's workplace.
If these prerequisites are met, an employee is entitled to take leave under the FMLA.
Employers Covered by the FMLA
Employers who are covered by the FMLA include:
Companies with more than 50 employees;
Public Agencies;
Public or private schools elementary and secondary schools.
Employers who fall into any of these categories are prohibited from discrimination against a qualified employee for exercising their rights pursuant to the FMLA.
Lawful Reasons to Take FMLA Leave
The FMLA was drafted so that employees do not have to worry about losing their jobs when faced with family or medical issues. The FMLA provides employees the ability to take leave to give birth or care for a newborn child. This opportunity also extends to persons who need time off the care for a child who has been newly adopted or placed in foster care.
In addition to providing for time off to care for children, the FMLA also allows leave in order to provide care for a parent, child or spouse with a serious health condition. Employees who are suffering from a serious health condition and are unable to work are also entitled to leave.
Violations of the FMLA
Attempting to prevent an employee from taking leave or retaliating against an employee who has taken leave is a violation of the law.
Employees who take leave should have their jobs reinstated to the same or equivalent position after returning from leave. In addition, group medical benefits should be maintained for the duration of the leave period. Consult with a Washington DC FLMA leave and discrimination lawyer for more information about the violation of a worker's rights.
Speak with a DC FLMA and Leave Discrimination Attorney Today
Protect the interests of yourself and your family by speaking with a skilled Washington DC FMLA and leave discrimination lawyer. To learn more about who we are and what we can do for you, please reach out to our office.
Our FMLA and leave discrimination lawyers represent employees throughout the Washington DC area. We are passionate advocates for those who combat discrimination.