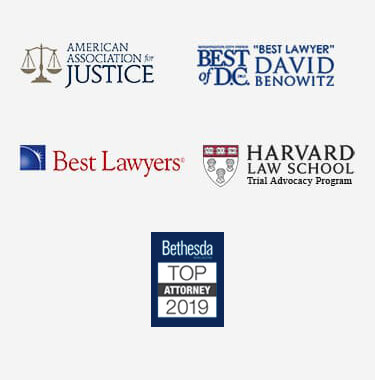 Complications in DC Burn Injuries
Over 450,000 Americans were treated for serious burn injuries in 2013, according the U.S. Bureau of Vital Statistics and the American Burn Association.  Among these, almost 3,500 resulted in fatal injuries.  Even though most of these accidents occurred in the home, a notable number of people were seriously burned in vehicle accidents as well as on the job.
Burn victims who file a personal injury claim or lawsuit with a DC burn injury lawyer typically face three primary challenges:
Their medical treatment and recovery
The psychological effects of such a serious injury and scarring and
The legal challenges that must be met in order to be compensated by the negligent defendant for the financial and physical injuries they sustain.
Medical Treatment for Serious Burn Injuries
Thanks to cutting-edge medical advancements, burn survival rates have significantly improved in recent years.   Many burn victims require painful procedures and sometimes lifelong treatment. Higher-level second-degree burns can be traumatic, while third- and fourth-degree burns are always serious – if not fatal – to the victim. Those who survive severe burns face months of recovery from serious injuries and likely years of painful cosmetic surgery in hopes of repairing the damage to the point that they can function normally. During recovery from third- or fourth-degree burns, acute pain is always present. If the burns were serious enough to require amputation of all – or part of – a limb, learning how to permanently live with that disability permanently alters the victim's life.
When recovery begins, multiple skin grafts may be necessary to remove scars that can deform the areas where the burns occurred. If serious facial burns are involved, several rounds of plastic surgery may be necessary in addition to skin grafts.  Recovery from severe burns can often take years, and if the injured burn victim is a child, the traumatic pain can seem never-ending and almost unendurable, for both the child and his or her loved ones. It takes a brave person to recover from a serious burn injury, and courageous loved ones to face it alongside the victim.
Legal Challenges Experienced by Burn Victims and Their Families
A maxim that applies to any personal injury lawsuit is that the larger the damages, the harder the negligent defendants fight against any plaintiffs who seek to recover justified compensation against them.  In many burn claims or cases, hundreds of thousands of dollars may be at stake because of very high levels of patient pain and suffering, very high medical bills for what could be a large number of expensive surgical procedures, and long stays in very specialized hospital burn units.
Damages for a serious burn injury often exceed the costs of medical bills and compensation for lost wages, pain, and  suffering.  Compensation for disfigurement, scarring, and mental anguish to the victim are routinely disputed by the defendant's insurance company and their lawyers, but play an important part in the compensation for a burn injury victim.