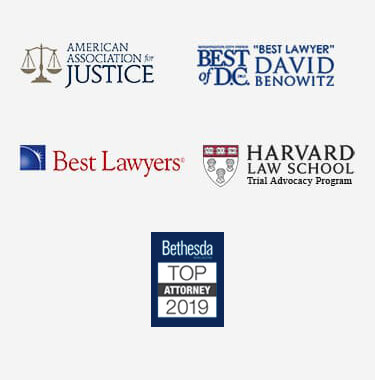 Anticipatory Repudiation and Contract Modification in DC
While most breach of contract disputes and legal actions arise after the alleged breach or issue has occurred, in some cases, it may be clear that one party is incapable of holding up their end of the bargain, leading to an anticipatory breach. In these situations, the wronged party may take the issue to court with the help of a local breach of contract lawyer, or they could use legal means to modify the existing contract to reflect the circumstances. If you believe a current contract you are in does not work and you wish to learn more about anticipatory repudiation and contract modification in DC, it may be in your best interest to consult a dedicated civil litigation team.
Contract Modifications
If one party to a contract recognizes that the existing arrangement will not work for some reason, they may be able to discuss the issue with the other party to alter the existing terms. This could mean that a person could have more time to perform a service, moving back a deadline for payment, or the contract may need to be modified if one party has been fundamentally altered as in a business merger.
The contract modification process in is a negotiation between the parties. A modification will require the agreement and consent of all relevant parties. Accordingly, if only one party is seeking the modification and the other does not consent, the party that requires the modification may be in breach of contract. Even if they have not yet failed to deliver on the terms of the original agreement, they may be considered in anticipatory breach of contract in DC. This could lead to financial penalties and other serious consequences.
What is Anticipatory Breach of Contract?
Anticipatory repudiation is when one party tells the other party that they are unable to perform their duty as set forth in the agreement. If one party is expected to deliver a certain amount of product or a result from a service and they say that they can only do a portion of what was agreed upon, they may be declared in breach and legal action could be taken. In some cases, it may be possible to modify the contract, but the possibility exists that it may lead to financial and legal penalties.
Anticipatory Repudiation Cases
Anticipatory repudiation could be applied to essentially any form of legal contract. If there is anything between two or more parties that legally requires performance, anticipatory breach could be claimed as soon as one party becomes aware of another party's inability to meet the terms. The most common way that anticipatory repudiation and contract modification in DC occurs is when there is a lack of communication that makes it evident that the terms will not be met, or outright affirmation that there will be a breach. As soon as repudiation or breach becomes a possible outcome, each party should retain dedicated local legal counsel to guide them through the process.
Are There Exceptions to a Breach in DC if Fulfilling the Contract is Impossible?
In the situation where a contract will be impossible to complete due to an act of god or something entirely out of a party's control, it is essential that they contact the other party and have open and clear communication about the situation. It is also wise to discuss the matter with an attorney. Many parties will deny that maintaining the terms of a contact are not impossible and keep the responsibility solely on the party that might be in breach. However, in some cases, it truly is impossible. A renter may be unable to pay their rent if the District of Columbia's government has an active stay-at-home or shelter in place order.
In some situations, external factors like these may justify non-performance of a contract. The key is that the party communicated with the other party so it is clear that there was a problem somewhere in the line causing the contracted party to be unable to perform.
A Lawyer Could Help with Anticipatory Repudiation and Contract Modification in DC
Contracts may be difficult to uphold and they do not work out in every case. If you are in a contract and non-performance is a serious concern, you may need help from a dedicated local civil litigation lawyer. Handling anticipatory repudiation and contract modification in DC is complex and a misstep could have severe consequences. Schedule a consultation for your case and get the help you need by calling today.