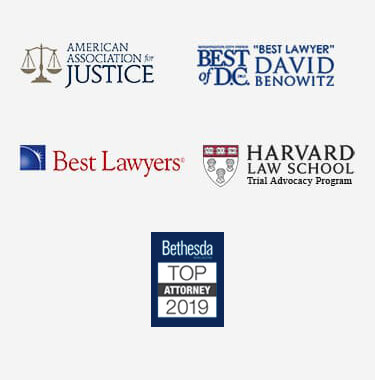 Columbia Wrongful Death Lawyer
Dealing with the passing of a close family member is never easy. The pain can compound if you learn their death resulted from another person's careless or reckless action. These claims could stem from any fatal accident, including car crashes, work accidents, fall injuries, or even violent crime.
Compared to injury claims, the rules regarding wrongful death lawsuits are complex. If you are considering a wrongful death claim, a dedicated personal injury attorney could help you through every step of the way. If you have questions about moving forward with a claim, reach out to a Columbia wrongful death lawyer. Let a skilled attorney help you seek justice for your loved one's fatal accident.
Columbia Wrongful Death Statute
South Carolina Statute 15-51-10 sets out the rules for a wrongful death claim. According to the statute, a death is wrongful if it results from a neglectful or wrongful act. The easiest way to picture a wrongful death claim is to think of it as a personal injury claim for the deceased person. If the cause of a person's death would have led to a viable injury claim had they survived, it could result in a viable wrongful death claim. An experienced Columbia wrongful death attorney can review the facts surrounding the fatal accident and could help a family make a legal decision.
The Right to File Suit in Columbia
The right to file a wrongful death suit is different from one state to another. Many states set out a framework to grant the right to file suit to certain family members. However, the law in Columbia works differently.
Under state law, the executor or administrator of the deceased person's estate is the only party with the power to bring a wrongful death claim. In most cases, a person will identify their chosen administrator in their will. If a will fails to nominate an administrator or the chosen person is unable to serve, the court can appoint someone to bring a wrongful death claim.
Compensation in a Wrongful Death Claim
While only the administrator of the estate has the right to seek these damages, a number of surviving family members are entitled to the proceeds of these claims. The surviving spouse and children have the right to recover compensation from a wrongful death claim. If there is not a spouse or a child, the surviving parents will receive any compensation. Without a spouse, child, or parents, the right to recover the proceeds from the suit falls to the heirs of the estate.
Damages in a Columbia wrongful death claim are similar to those in a personal injury case. However, they also provide for costs related to the deceased person's final injury or illness as well. That includes medical bills incurred shortly before a deceased person's death. Additionally, a Columbia wrongful death attorney could also seek compensation for the surviving relatives' loss of the deceased person's support, companionship, and care. Finally, the suit could also seek any expenses related to the funeral or burial of the deceased person.
Contact a Columbia Wrongful Death Attorney
Follow the unexpected death of a loved one, it is best to reach out to an experienced legal professional. With multiple interested parties, it can be easy for your interests to be overlooked without an attorney.
The experience of a Columbia wrongful death lawyer could play a major role in recovering the compensation you are entitled to. Call right away to set up your initial consultation.