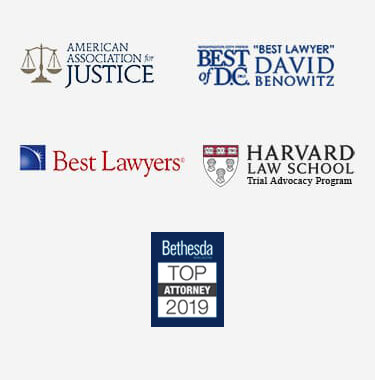 Columbia Slip and Fall Lawyer
Some falls occur without rhyme or reason. They could happen due to your own clumsiness or simply bad luck. However, some slip and fall accidents are due to a property owner's failure to maintain safe conditions on the premises.
A slip and fall accident can result in major consequences for your health. Falls can result in broken bones and bruises. In some cases, a fall could lead to fatal or life-changing injuries. A victim of a slip and fall accident could use the guidance of a seasoned personal injury attorney to go after compensation for their injuries.
If you survived the injuries of a slip and fall accident, you might have a claim for damages against the property owner. A Columbia slip and fall lawyer could help you identify the basis for your claims.
Common Factors in a Fall Injury
There are countless conditions on the property of another person that could lead to a fall. The most dangerous conditions are typically those that are not open and obvious to most visitors. Common slip and fall hazards include:
Snow or ice
Broken steps or banisters
Loose manhole covers
Potholes
Poor lighting
Bunched carpet
Ultimately, there are too many potential causes of a slip and fall injury to list. An experienced attorney could help the injured party pursue compensation from a property owner that failed to remedy or warn them of hazards on their land.
Comparative Negligence in a Slip and Fall
It is not uncommon for a property owner to place the blame for a fall injury on the victim. If the courts find the injured claimant partially liable for their accident, it can lead to a sizeable reduction in any damage award.
A doctrine referred to as "modified comparative negligence" is used in Columbia slip and fall claims. According to this doctrine, a property owner could avoid liability if a jury determines the plaintiff was primarily at fault. If the jury decides the plaintiff is partially but not primarily at fault, they could still recover compensation from the landowner. However, the modified comparative negligence doctrine requires the jury to reduce a plaintiff's compensation by the degree of their fault.
Shared fault in a slip and fall case could involve a plaintiff using their mobile device while walking or wearing inappropriate footwear for the conditions.
Time Limit to File Suit
Like with any injury claim, there is a deadline for the filing of a slip and fall lawsuit. In Columbia, this deadline is known as the statute of limitations. The statute is different for each type of lawsuit. Those who have been injured in a slip and fall accident has three years from the date the injury occurs to file a personal injury claim.
If a slip and fall attorney files suit more than three years after the date of the injury, the court has the right to dismiss the case with prejudice. It is best to seek help from a seasoned attorney to ensure that the claim is filed correctly and promptly.
Reach out to a Columbia Slip and Fall Attorney
The injuries that come with a slip and fall accident can lead to high medical expenses, lost wages, and even long-term disabilities. If you have sustained these damages, you have the right to see compensation from the responsible property owner. Let a seasoned Columbia slip and fall lawyer help your case. Call today to discuss your case.