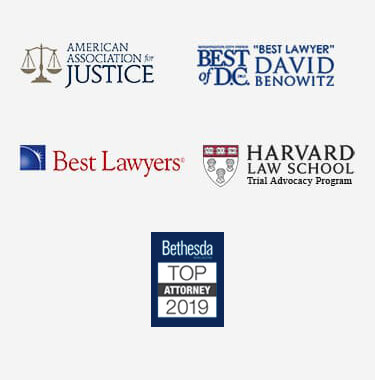 Columbia Truck Accident Lawyer
Commercial truck accidents have significant consequences for Columbia drivers. Due to the difference in size between commercial trucks and passenger vehicles, collisions with 18-wheelers often result in fatal injuries. When a tractor-trailer crash causes an individual to sustain severe injuries and damages, the injured party could have a claim for monetary damages.
A thorough Columbia truck accident lawyer could carefully review the facts of your case and advocate on your behalf. They could help you identify the negligent party and hold them accountable for damages.
Common Factors in a Truck Crash
Some factors are common in accidents, regardless of the type of vehicles involved. Moving violations such as speeding or following too closely are common causes of vehicle accidents. However, there are other factors in a crash that are more common in truck accidents.
Commercial truck drivers must comply with strict weight requirements. Even within their weight limits, large trucks outweigh passenger vehicles by a factor of 20. When trucks weigh more than the limit, they are more likely to cause a crash. These heavy trucks take much longer to come to a halt, making an accident more likely.
Driver fatigue is also a significant safety risk for truck operators. Many truck drivers operate on tight schedules in order to deliver their loads on time. While federal regulations require these drivers to limit their hours of operation and take rest breaks, many skirt these rules. These violations lead to fatigue, which is a common cause of truck accidents.
Compensation in a Truck Accident Lawsuit
When a truck driver causes an accident, they could face liability for the physical, financial, and emotional damage the crash causes. These damages can be a significant financial drain on injury victims that played no role in the crash. An experienced lawyer could help a Columbia truck accident victim pursue compensation from the truck driver that caused the crash.
Most of the damages available in a truck accident lawsuit are intended to compensate the injured claimant. The most common form of compensatory damages covers the injured party's medical bills. This can include medical expenses immediately following an accident and future costs. Some other examples of compensatory damages include:
Lost wages
Pain and suffering
Mental anguish
Vehicle repair or replacement
Loss of consortium
Disfigurement
Diminished future earning capacity
Disability
In addition to compensatory damages, a plaintiff could also pursue punitive damages. These damages are included above and beyond any compensatory damages a plaintiff receives. It is uncommon for the court to award these damages, as they are only available in cases where the defendant's conduct is so egregious it merits punishment. However, some juries have awarded these damages in cases involving drunken drivers.
Speak with a Columbia Truck Accident Attorney As Soon As Possible
Truck accidents can lead to the kind of devastating injuries that change your life forever. When these accidents occur through no fault of your own, it is only right for the responsible party to shoulder your accident-related expenses. By filing a civil lawsuit, you could hold a negligent truck driver accountable.
If you are ready to explore the possibility of monetary compensation through an injury lawsuit, there is reason to delay. Contact a Columbia truck accident lawyer right away to schedule your free, no-obligation case evaluation.