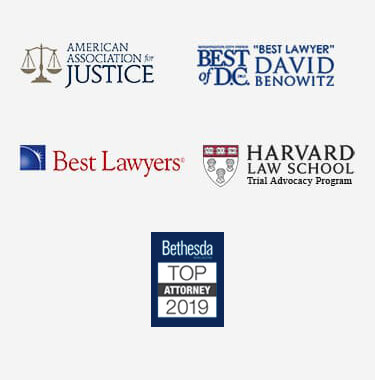 South Carolina Pedestrian Accident Lawyer
When an individual is struck by a car, truck, or another motor vehicle while on foot, they may be unsure of what to do next. Not only are they likely to require immediate and intensive medical attention, but they may not understand their rights under the law or what they can do to demand compensation. Fortunately, a South Carolina pedestrian accident lawyer is here to help. A diligent personal injury attorney could work to explain the obligations of drivers toward pedestrians, to detail how a driver failed in this duty, and why this failure entitles pedestrians to compensation. Armed with this knowledge, an accomplished pedestrian accident lawyer could help to stand up to the insurance companies and help you pursue a claim for its full value.
Proving Driver Fault Following an Accident
There are many ways that a defendant driver may be liable for a collision with a pedestrian. The best way to prove these claims of negligence is to prove that a driver was violating a rule of the road at the time of the collision. Common examples include:
Crosswalk laws
Texting while driving
Drunk driving
Operating at night without headlights
If a traffic court convicts a defendant of breaking a rule of the road that contributed to an accident, a civil court can use that conviction as evidence of negligence. In fact, a civil court will assume a defendant to be negligent using the concept of negligence per se.
The other way to demonstrate fault involves evaluating the actions of all parties when liability is not immediately clear. Pedestrian accidents are notorious for unclear concepts of fault concerning how much time a pedestrian gave a driver to react, whether the person on foot was wearing bright clothing after dark, or if a walker left the curb without warning. Here, a South Carolina pedestrian accident lawyer could help to gather key evidence from dashcams, third-party witnesses, and traffic cameras to build negligence cases against careless drivers.
Shared Liability for a Collision
Every driver in South Carolina accepts a duty to protect other people whenever they get behind this wheel. This duty extends to not only other drivers but also to passengers, pedestrians, and others on the road. In many situations, drivers may claim that a pedestrian shared some responsibility for the crash.
South Carolina follows the concept of modified comparative negligence. According to South Carolina Code §15-38-10, courts must weigh the actions of all parties to an accident. For example, if a pedestrian fails to use the crosswalk, they could be held partially liable for their injuries. South Carolina Code §56-5-3130 describes the proper interactions between pedestrians and vehicles in crosswalks. The statute requires drivers to yield to pedestrians who are already in the road using the crosswalk. However, the same statute prohibits pedestrians from suddenly leaving the curb in such a way so as to be a hazard.
If the court finds the injured party to be more than 50 percent at fault for the accident, they may be ineligible to recover compensation for damages. A seasoned pedestrian accident lawyer in South Carolina could provide more information about the legal aspects of pursuing a personal injury case.
A South Carolina Pedestrian Accident Attorney Could Help
Following a collision with a motor vehicle, it is best to retain the services of a South Carolina pedestrian accident lawyer. An attorney could work to gather the evidence needed to pursue your claim while protecting your rights from aggressive insurance companies. Reach out to a skilled attorney to discuss your legal options. Schedule a consultation today.