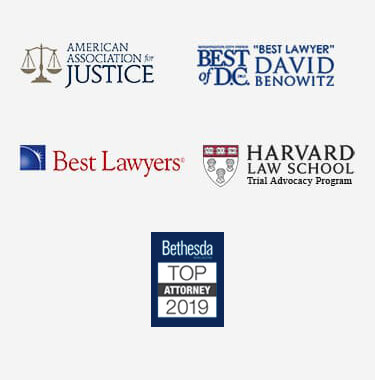 South Carolina Slip and Fall Lawyer
Individuals of all ages could face disabling injuries and losses in slip and falls caused by the negligence of others. Often, victims require extensive and costly treatment and rehabilitation to recover from their injuries incurred in a slip and fall accident, while others could have to grapple with a lifetime of disability. A South Carolina slip and fall lawyer could help victims of slip and fall accidents to hold property owners and other liable parties responsible for negligent conduct.
An experienced personal injury attorney could assist the injury victim in recovering financial compensation for slip and fall injuries stemming from someone else's fault.
Common Injuries in South Carolina Slip and Fall Cases
Fractures and broken bones are some of the most common injuries in slip and fall accidents, along with sprains, cuts, and bruises. In addition to these, the most common injuries stemming from a slip and fall incident include:
Head — Slip and falls are a common cause of traumatic brain injuries (TBI), which could be a concussion that abates with rest or a serious injury resulting in ongoing mood shifts, impairment to cognitive function, seizures, and other symptoms.
Spinal cord and back — Falls could damage the disks between the vertebrae or the actual vertebrae, causing loss of mobility, chronic pain, and in the case of severe injuries, paralysis.
Shoulder — When a slip and fall injury victim reaches out to catch themselves during a fall, they could injure the brachial plexus (the body of nerves linking the arm and hand to the shoulder) or dislocate a shoulder.
Internal organs — Serious falls could result in organ damage, including damage to the spleen, kidneys, and liver, which could necessitate surgery to repair.
Statutory Deadline to File a South Carolina Slip and Fall Lawsuit
A statutory deadline is a law that establishes a time limit on the plaintiff's right to have their lawsuit heard in a state's civil court system, with time limits varying depending on the type of case involved. South Carolina Code of Laws § 15-3-530 outlines the time limit to file any variety of personal injury cases, including a slip and fall, giving victims three years from the date of the accident to file a lawsuit for damages.
So, if an individual wants to file a lawsuit against a property owner or other party who is responsible for the condition of the property where they were injured, they would be required to file the initial complaint with the civil court system within three years of the incident. The same deadline applies to slip and falls, resulting in property damage if the individual decides to file a lawsuit pursuing the replacement or repair of the damaged property. If the victim does not file their slip and fall lawsuit before the deadline runs out, the court could dismiss their case once they do try to file it.
A slip and fall lawyer in South Carolina who is well-versed in the various laws and time limits affecting these types of cases could advise the plaintiff regarding those which apply to their particular situation. Furthermore, a successful slip and fall case rests on establishing the at-fault party's negligence, whether the property owner took reasonable action to keep the property safe and prevent the accident from happening. Upon establishing that the property owner was negligent, the South Carolina slip and fall attorney will also be required to prove that the at-fault party's negligence directly caused the plaintiff's slip and fall and resulting damages.
The Comparative Negligence Rule and Assignment of Liability
If any proportion of fault is assigned to the plaintiff in a slip and fall case, this could significantly impact the damage award they recover. This legal doctrine is known as the modified comparative negligence rule, as outlined in S.C. Code Ann. § 15-38-15, which applies to any personal injury matter in South Carolina involving shared fault.
In accordance with this rule, shared fault between the claimant and the defendant would not bar the plaintiff from recovering financial damages, provided their negligence does not exceed the combined negligence of the defendant and any other party who caused or contributed to the accident. However, the claimant's monetary award will be reduced proportionately to their percentage or share of fault.
Get in Touch with a South Carolina Slip and Fall Attorney Today
If you have been seriously hurt in a recent slip and fall caused by hazards on another's property, a South Carolina slip and fall lawyer could work tirelessly to get you the compensation and benefits you need. Call today to schedule a consultation.