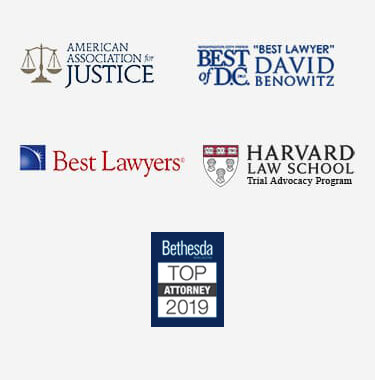 South Carolina Wrongful Death Lawyer
The untimely death of a loved one due to another's negligent actions could be devastating. Families are often left with significant emotional, psychological, as well as financial losses. There is no monetary award that could ever compensate for the loss of a loved one, but a South Carolina wrongful death lawyer could pursue damages from the at-fault party or parties to hold them accountable for their reckless misconduct.
A compassionate personal injury attorney could help to alleviate your emotional distress during this difficult time and would fight zealously to recover maximum compensation from those who are liable.
South Carolina Wrongful Death Laws
Under the South Carolina Code of Laws § 15-51-10, wrongful death is defined as a death caused by another person's default, neglect, or wrongful act. The default, neglect, or wrongful act that results in the victim's death must be of such a nature that a personal injury claim for damages could have been filed by the decedent had they lived.
S.C. Code Ann. § 15-3-530 requires the plaintiff to file a wrongful death claim with the civil courts within three years of the date of the victim's death. If a claim is not filed in compliance with the three-year statutory deadline and the injured party attempts to file a lawsuit after the time window has passed, this could result in the court refusing to hear their case.
Parties Who Could File a South Carolina Wrongful Death Lawsuit
In the state of South Carolina, an administrator or executor of the decedent's estate would be permitted to file a wrongful death claim. The administrator or executor is frequently named in the decedent's estate plan, but when no such plan exists, or if the administrator does not want to serve or cannot, the court could name an administrator or executor. While the administrator or executor would file the wrongful death claim in court, they would be pursuing a claim on behalf of the decedent's surviving family members.
A skilled South Carolina attorney could help surviving family members of the decedent assert a wrongful death claim for damages, including the following parties:
The decedent's surviving spouse and children
The decedent's surviving parents, if they did not leave behind a spouse or child
The decedent's heirs at law, in cases where there is no surviving spouse, children, or parents
Parents of the decedent could recover damages in a wrongful death case even if their child was a legal adult at the time of their death.
Seeking Compensation in a South Carolina Wrongful Death Case
Damages awarded in a wrongful death settlement or jury verdict would attempt to compensate for the current and future emotional and financial costs incurred by the decedent's family. The following include some of the most common types of damages a wrongful death lawyer in South Carolina could pursue on behalf of the deceased's family:
Lost income and benefits
Burial and funeral costs
Medical expenses and bills related to the decedent's final injury or illness
Loss of the decedent's knowledge, experience, and judgment
Property damages and other financial damages in connection with the death
Loss of the decedent's protection, companionship, and care
In cases where the conduct that caused the decedent's death was reckless or deliberate, the court could also award punitive damages or exemplary damages in addition to the damages named above. Unlike these other types of damages, punitive damages are not designed to compensate the family for losses stemming from the untimely death of the decedent. Rather, punitive damages serve to punish the defendant for egregious conduct and deter others from similar actions in the future.
Schedule a Consultation with a South Carolina Wrongful Death Attorney
If you lost a family member in an accident caused by someone's negligence, it is best to contact a South Carolina wrongful death lawyer who could assist you and your family. An accomplished attorney could advocate on your behalf at each phase of your case and negotiate a settlement or file a lawsuit if an out-of-court settlement is not possible. Call today to schedule a consultation.