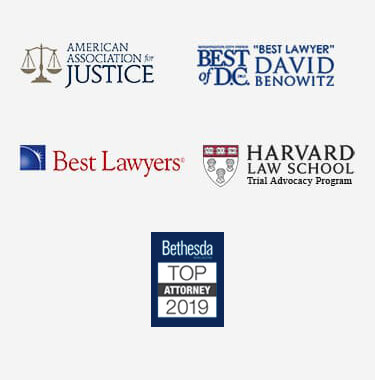 South Carolina Bicycle Accident Lawyer
Riding a bicycle on South Carolina's roads and streets come with many benefits. Bicyclists can travel for a minimal cost while preserving the environment and getting some exercise. Unfortunately, when sharing the road with motor vehicles, severe accidents could occur which can result in life-altering injuries and damages.
If you or a loved one were hit by a motor vehicle while riding a bike, a South Carolina bicycle accident lawyer could help you hold the negligent party accountable for damages. A seasoned personal injury attorney could investigate the cause of the collision, gather evidence from the scene, and help injured individuals calculate their losses. With the help of a skilled lawyer, you may be eligible to recover compensation for all of your damages, including medical expenses, pain and suffering, as well as lost wages.
Interactions Between Bike Riders and Drivers
Bike riders enjoy the same rights on the road as all other travelers. These rights mandate that drivers must take appropriate steps to not place these riders at an unreasonable risk of harm. This includes yielding when required, signaling before making turns, and allowing people on foot with bicycles the proper use of crosswalks.
However, with these protections come responsibilities. A biker rider who is on the road or street must also follow the relevant rules of the road. A bicyclist who fails to yield or who tailgates a driver may share blame for a collision. This is especially important considering South Carolina's rule of modified comparative negligence. Under South Carolina Code §15-38-10, courts must assign a percentage of liability to all parties involved in an accident. If that court believes a bike rider to be more than half to blame for a collision, that court must dismiss the claim. A skilled South Carolina bicycle accident lawyer could help to explain the legal duties that exist between bicyclists and motor vehicle drivers.
Helping Injured Riders to Collect Proper Compensation
A collision between a bicycle and motor vehicle can result in devastating consequences. Bike riders have little protection from the forces of impact, and even a relatively minor tap can send them falling to the ground. Common examples of physical injuries that can result from bike accidents include:
Broken bones
Separated joints
Severe cuts and scrapes
Spinal damage
Friction burns
Traumatic brain injuries (TBI)
Fortunately, injured claimants may be eligible to recover compensation for their damages, including medical expenses, pain and suffering, mental anguish, lost wages, loss of enjoyment of life, and loss of consortium. The goal of the claim is to place the plaintiff in the same position that they would have been in had the collision never occurred. A bicycle accident lawyer in South Carolina could calculate the injured party's losses and help them seek compensation for all of their damages.
Discuss Your Case with a South Carolina Bicycle Accident Attorney
Motor vehicle drivers owe a duty to others when on the road. They are required to not place other motorists, pedestrians, and bicyclists in the unnecessary risk of harm. Unfortunately, either due to distracted driving, a failure to follow the rules of the road, or a lack of respect for bike riders, drivers often fail in this duty.
The resulting negligence can cause accidents that inflict severe injuries. The purpose of a South Carolina bicycle accident claim is to collect the compensation needed to set things right. Working with a South Carolina bicycle accident lawyer could help to improve your chances of obtaining compensation for your injuries and damages. An attorney could work to protect your claim from aggressive insurance companies, to measure your losses, and to demand fair payments in settlement negotiations and court. Call today to discuss your case.